General
These terms and conditions help to keep our eBay store a safe place to trade and set out the full extent of any agreement between you and Head Case Designs (Ecell Global Ltd) in connection with this site. You should understand that by placing an order, you accept terms and conditions therein. All our policies, terms and conditions are subject to change without prior notice.
About Head Case Designs
Head Case Designs is a registered trading name of Ecell Global Ltd. that is known for producing a wide range of high quality products with unique and cool designs. There are thousands of Head Case designs produced to satisfy the need of our valued customers for stylish phone cases. From the best selling Vintage designs, the coolest wild life and nature designs, up to the most talked about Kawaii characters, the number of Head Case designs just seem endless giving you almost limitless options for your mobile phone. With our team of creative and innovative designers, we assure you that we will continue to produce the best and the most stunning Head Case designs which will definitely satisfy your crave for the best phone case made to shelter your precious mobile phone!
About E-Cell Global
E-Cell brings you the best and the biggest brands for your digital lifestyle. From the latest SIM free mobile phones, through to top brand accessories for your iPod, PSP or NDS. We have it. You can be sure that you are purchasing great value, excellent quality items, safe and secure in the knowledge that many thousands of other eBay members have happily done so before you.
Prices
Prices are subject to change without prior notice. We are unable to refund price adjustments due to manufacturer price changes after date of original sale. We do our best to provide the most accurate, up-to-date information, but errors do occur and we reserve the right to make changes without notice. We also do not charge extra for payments made via PayPal or Credit/Debit card.
You can return items purchased within 28 working days of receipt if you are not satisfied with the item.

Prior to any return please get in contact with us via e-mail, live chat or telephone.
We will provide you with a RMA number which will allow us to process your return efficiently and effectively.

All returns are processed within 1-5 working days. Please ensure you also include your RMA number, user ID, Item number and reason for return otherwise your refund may possibly be delayed.

Please ensure the item is packed properly to avoid damage in transit.
We accept PayPal and Credit/Debit Card payments. We cannot accept personal or business cheques.

Please note that paying by eCheque through PayPal can delay your shipment by up to two weeks while payment clears through the Paypal system (check with PayPal on the expected clearance date). Once your eCheque payment clears, your item will be dispatched within 24 hours.
We do not share your personal information with any other companies and we do not store credit/debit card details.
All items are in stock and are despatched to you within 24 hours of your payment being received. Please note that items purchased on weekends and Bank Holidays are despatched the next working day.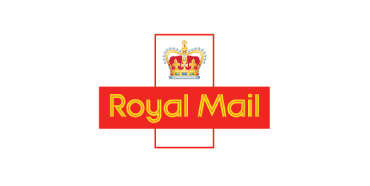 UK Customers - Royal Mail - normally 1 - 3 working days, but not quaranteed.
We will only send replacement items once Royal Mail confirms that the item is lost. This will be 7 business days from date of despatch. Please contact our customer service team via ebay through chat, email or phone if your item is lost after the 7 business days. We cannot be held responsible for delays caused by Royal mail, your local postal service or by International Customs Inspections.
International Customers - Royal Mail Airmail - normally 3 - 7 working days, but not guaranteed.
We will only send replacement items once Royal mail confirms the item is lost. This will be 14 business days from date of despatch. Please contact our customer service team via eBay if your item is lost after the 14 business days. we cannot be held responsible for delays caused by Royal mail, your local postal service or by International Customs inspections.
Shipping Addresses
Without exception we can only ship your purchase to the address you supplied through Paypal at the time you made payment to us. This is a necessary security measure.
We reserve the right not to ship to an unconfirmed PayPal address for high value items. You will be informed of this in good time if it becomes necessary.
P & P
Our costs include delivery charges, packaging, and handling charges. To avoid any disappointment please do not bid on our items if you feel at all unhappy about the cost of P&P. Winning an item constitutes your acceptance of the above.
We have experienced and fully trained staff ready to answer any questions via the eBay messaging system

When contacting us in any instance please ensure you provide the following information - Your eBay ID, Item number, Item title, and reason for contact.

Registered address:

UK: C1 Barrow Close Whitehills Business Park, Blackpool, FY4 5PS

USA: 1020 Sunshine Lane, Suite 104 Altamonte Springs, FL 32714

Germany: Ecell Global GmbH Taunusanlage 1, 60329 Frankfurt

Italy: Ecell Global Srl Viale Luca Gaurico 9/11 Roma 00143



What are the designs that you have and who creates them?

Head Case Designs has a team of creative in-house designers who create the designs. From wildlife-themed cases, Kawaii designs, caricatures, to weird yet unique and cool depictions, we have it.

What are the cases made of?

All our cases are made of special polycarbonate plastic material that helps protect your phone from unsightly scratches and other sorts of cosmetic damages.