VIN Number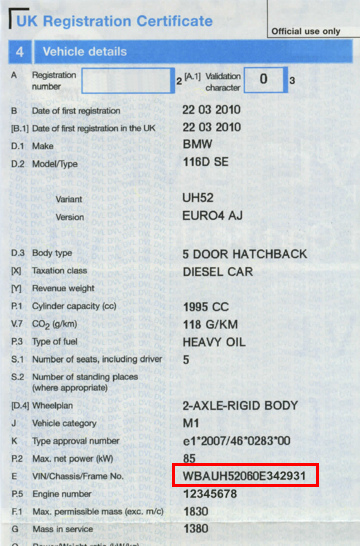 To find your VIN number, please, look into your Vehicle's V5c Registration Document (see example to the right). Alternatively, you can find your VIN number on the bottom right-hand-side of your front windscreen.
You can send it before ordering, and our customer service team will check for you and come back to you ASAP. Alternatively, you can add it as a note during check out, but we reserve the right to cancel your order if this is not the right part for your vehicle.
If you have any difficulty in locating your VIN number, or any other inquiries, contact us now.