Autographs & Memorabilia are extremely Collectable and we see a trend in the Sales of Certain Items/Photographs, some Iconic images are more sought after and we always aim to get the most Popular images signed. For this reason we may have an Item for Sale that we have more then one of, this is called a Duplicate Listing or Item. If we have more then One of an Item you will see an option above the Price as pictured below.
We wanted to use this page to show examples of what we considered to be a Duplicate Item, below are some examples of items we have Duplicates off. ALL are HAND SIGNED by the Stated Player/Celeb but as all autographs are Unique they may be Signed in a slightly Different area of the Photograph/Item. Please See the examples below.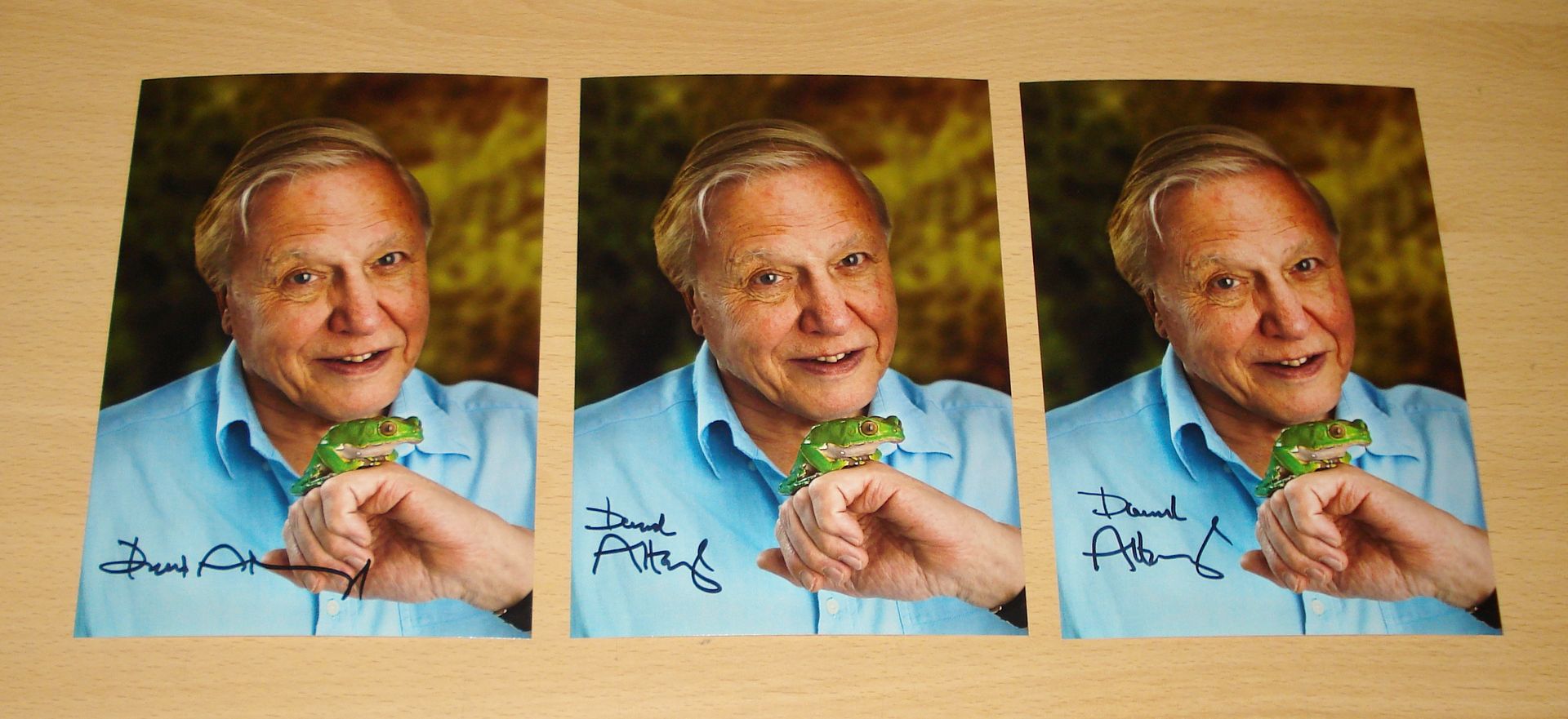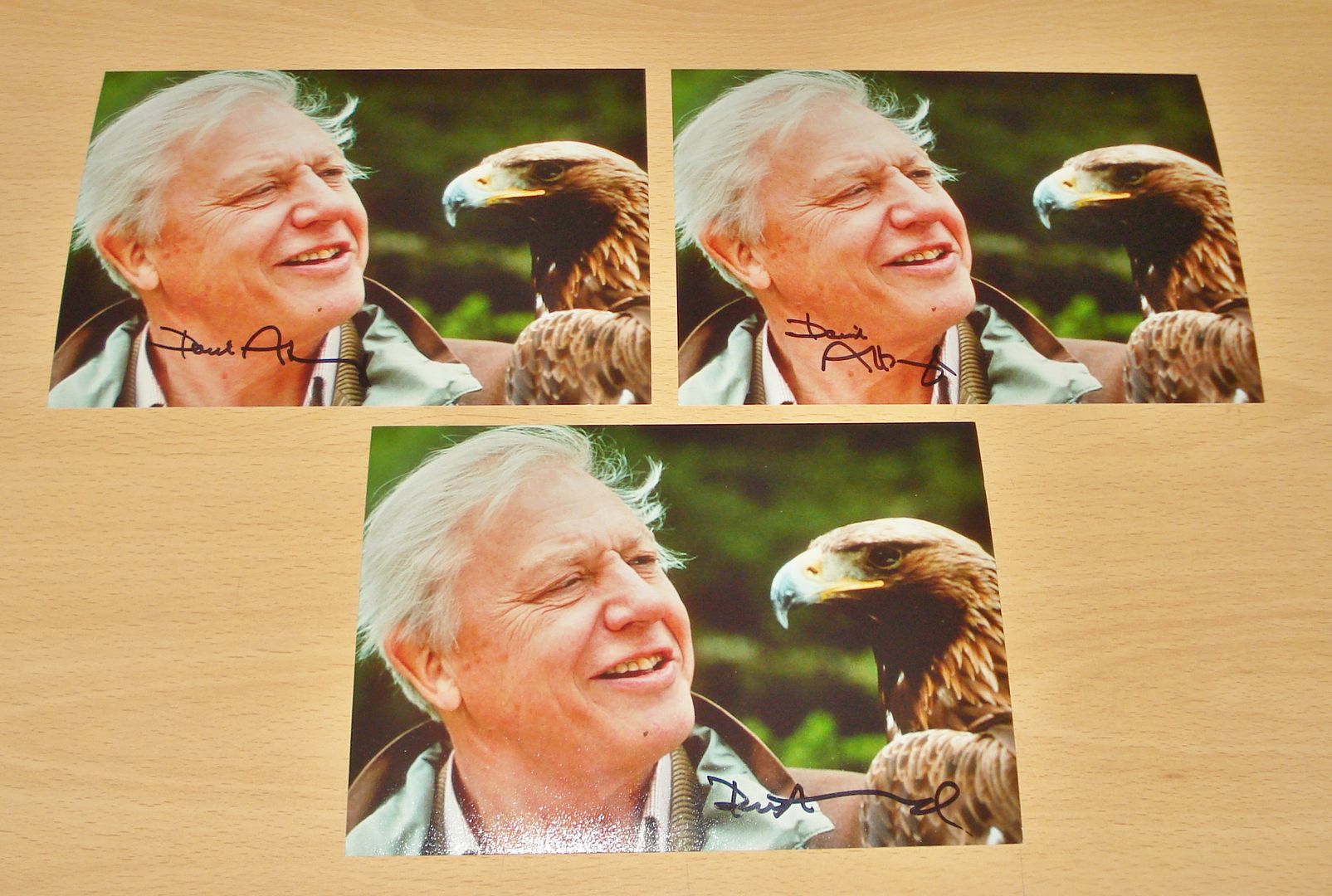 As you can see the Signatures are all that of Sir David Attenborough but he has signed them in a slightly different way and in some case in a slightly different area. The Vast Majority of Autographs are Extremely Consistent & the Autograph on your Item will be of the Same High Quality and will of course be 100% Genuine & Authentic. Please email us on sales@upnorthmemorabilia.com if you require more help, please help us by quoting the ebay Item Number.