Hotline Number: 01924 463667 | Support Number: 01924 463667
Shop Categories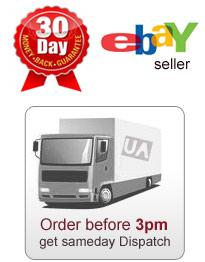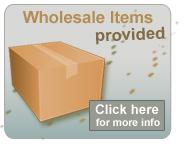 Our Policy
We hope that you are very pleased with your purchase. However, we understand that there are times when you may need to return goods to us if they are faulty or for other reasons.
Faulty goods on receipt:
If your goods are faulty on arrival, you have 7 days to inform us of the fault. When the fault has been verified, we can either issue a replacement at no extra cost or supply a full refund.
Incorrect goods received:
If you do receive incorrect goods due to an error on our part, please inform us as soon a possible, so we can send the correct goods at no cost to yourself.
Cancellation of goods:
If you have changed your mind or ordered the wrong items and you wish to return your goods, you have a right to cancel, provided you inform us of this decision within 3 days of receiving the goods.
Once you've have informed us of your decision to return the unwanted goods, please package the relevant item(s) securely and return back to us. Please note that you will be responsible for returning unwanted goods back to us at your costs.
Returning Goods:
Please include a note of your eBay ID and indicate whether you wish to receive a refund or replacement. Failure to supply this information may delay your replacement or refund. If you are returning faulty items, please enclose a note detailing the fault.
Goods found to be tampered with by the customer will not be replaced, but will be returned at the customer's expense.