Advice
Towbar Types Explained
Towbar Electrics
Cycle Carrier Advice
Snow Chain Advice
The range of towbars avaliable can be bewildering - each model, make, and year of car/van can have many towbars avaliable for it. This section explains the pro's and con's of the different types of towbars, to help you decide what towbar you need.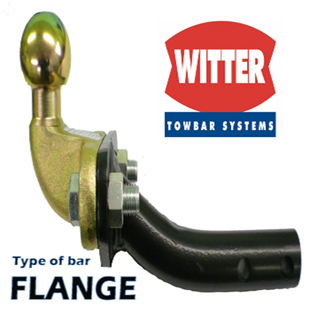 The most commonly used type of tow bar in the U.K. is the Flange where the tow ball is bolted to the tow bar with two 24mm bolts. There are also some variations of the flange towbar type that have four bolts instead of two.This is the most versatile design of tow bar because it can be used with tow ball mounted accessories i.e. Cycle carriers, bumper protectors & all types of stabilisers, all mounted between the tow bar & ball. The flange type of towbar is non-removable.

Reasons to buy a flange towbar type:
1. Compatible with a large number of vehicles.
2. Allows for a choice of tow balls.
3. The height of the towbar can be altered using drop plates.
4. Economical, they are the cheapest type of towbar.

Reasons not to buy a flange towbar type:
1. Both the tow bar and electrics can be seen when looking at the vehicle.
2. Different types of towball can be expensive.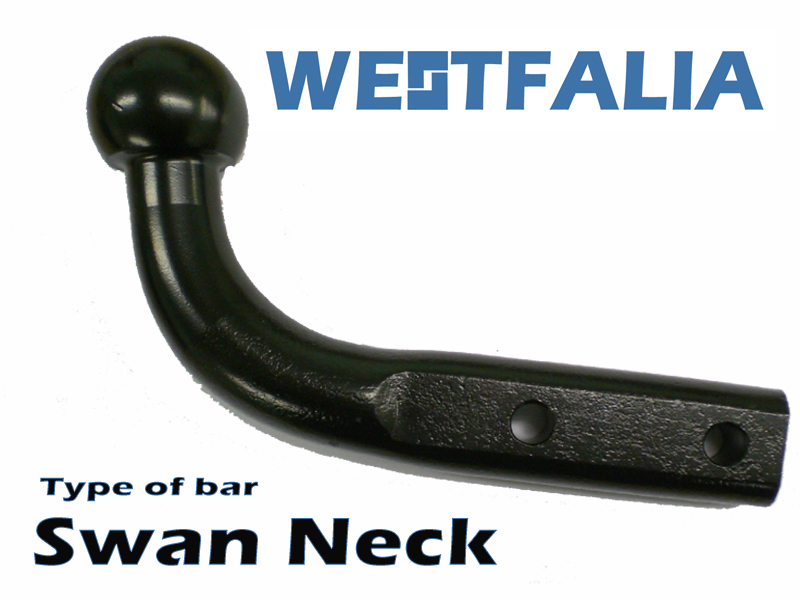 In the E.U. the most common towbar type is the Swan Neck towbar. This is where the tow ball and the neck are all one piece of the tow bar. This type of tow bar is becoming more popular in the U.K. due to the appearance of the bar looking neater and with the bar being narrower it is less likely to trigger your parking sensors.

This type of bar is a little less versatile; you can either tow or attach a
cycle carrier you can't use both at the same time.

The swan neck tow bar can also be used with an Alko stabiliser without the need for modification.

Reasons to buy a swan neck towbar type:
1. Compatible with a large number of vehicles.
2. Compatible with Alko stabilisers
3. This type of towbar looks professional and discreet.
4. Competitively priced tow bar, slightly more expensive than the flange
type towbar.

Reasons not to buy a swan neck towbar type:
1. Tow ball height cannot be altered.
2. Alternate Towballs cannot be fitted.
3. Slightly more expensive than a flange type towbar.
4. Swan neck type towbars are visible unlike the detachable type towbars.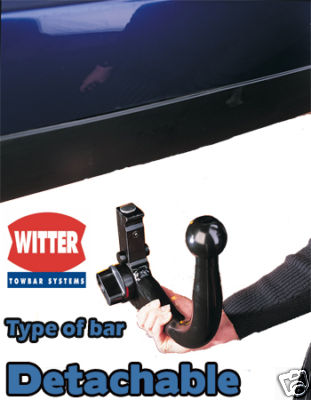 When fitted to the vehicle a Detachable towbar looks very similar to a Swan neck towbar. However the beauty of this type of bar is that the neck simply unclips when not in use it, leaving little or nothing of the tow bar to see.

Reasons to buy a detachable towbar type:
1. Almost invisible, and in some cases this type of towbar is invisible
when not in use.
2. Already compatible with a large number of vehicles. As popularity
increases with this type of towbar more and more vehicles will have this
type of towbar developed for them.
3. Compatible with Alko stabilisers
4. Aesthetically better looking in appearance compared to other types of
towbar.
5. Reduces risk of injury when around the rear of the vehicle, as the
detachable neck can be removed when not in use.

Reasons not to buy a detachable towbar type:
1. Tow ball height cannot be altered.
2. Alternate Towballs cannot be fitted.
3. Much more expensive than a flange and swan neck type towbars.
Towbar Electrics
There are several types of electrics avaliable depending on what you want to tow. In this section you will find basic information regarding the different types of electrics.

Bypass Relays
Bypass relays or bulb failure relays are fitted to stop the vehicles light check control system putting a warning light onto the dashboard to suggest that one or more bulbs has blown when actually the trailer lights are taking away a small amount of electrical current.
Bypass relays are also used when wiring onto canbus systems (Controller area network allows sensors in a vehicle to interact without a master controller) to prevent any electronic component failure.
• Universal bypass relays do not interact with TSP (trailer stability program) or cut the reverse sensors out.

Bypass Relay Instructions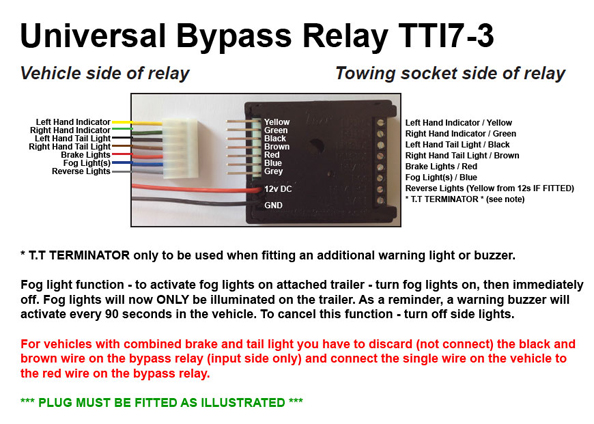 Single/12N Electrics
Single electrics or 12N electrics are used for towing trailers and for use with cycle carriers to power the cycle carrier lighting board which is needed if the cycles or carrier obstructs the view of the car rear lamps. Some newer vehicles may need a universal bypass relay fitted.

Single/12N usages outlined
• Trailers without Leisure batteries
• Boat trailers
• Cycle carriers
• As a fly lead on clip on cycle carriers
Twin/12s Electrics
12S electrics commonly referred to as the twin electrics socket and has a grey cover are used in conjuction with the 12N socket when towing caravans, trailer tents and alike. The 12S electrics are used to charge the leisure battery, the charge for this is taken from the towing vehicle charging system via an automatic split charging relay so that both leisure battery and vehicle battery have sufficient power. The 12S socket also contains a power feed for the reversing lights on the caravan.

12S usages outlined
• Caravans with a leisure battery.
• Trailer tents with a leisure battery.
• Catering trailers with a leisure battery.
13 pin Electrics
13 pin towing sockets are the newest style of towing socket and as of September 2008 all caravans manufactured will be wired up with 13 pin plugs that meet ISO11446 (International Standards Organisation ) and the U.K. representative B.S.I. (British Standards Institute) requirements. The 13 pin socket is also more adaptable for detachable tow-bars that have a spring mounting single socket plate that can be folded up behind the bumper so that it is invisible.
• If your car has a 13 pin socket and your caravan has 2 x 7 pin towing plugs (12N + 12S) you can purchase a conversion lead MP603 from us to allow you to tow.
• If your caravan has a 13 pin plug but your car has 2 x 7 pin sockets (12N + 12S) you can purchase conversion lead TF1360 to allow you to tow.

Vehicle Specific Electrics
Vehicle specific wiring kits in the majority of cases connect directly into the manufacturers dedicated socket. In some vehicles it is necessary to run other cables which are all supplied within the dedicated kit with detailed instructions of where to find the plugs and wires that you need from around the vehicle.

Some vehicles also need a compulsory download from the vehicle main agent to make the vehicle aware that these towing electrics are fitted, but again that is dependent on the make and model of the vehicle.

The advantages of a dedicated wiring kit are that the vehicle will know when you are towing and will automatically adjust the following (only if the vehicle has them).
• Brake electronics
• Engine electronics
• Cruise control or A.C.C.
• Parking aids
• Reversing cameras
• Lane change assisting
• Suspension system
• Engine cooling system
• T.S.P.
Cycle carriers are always great gizmos to have attached to your car. Imagine that you go on a camping trip with the family and you hit a spot where you could cycle all day. Wouldn't you want your bicycle with you? Or just maybe you feel like going for a nice bike ride, but you can't do it where you live. You can always attach your bike to your car and drive away to find that perfect trail.

There are three types of cycle carrier to choose from. The kind you choose would depend greatly on a number of factors, the kind of car that you have, whether you have a towbar fitted, and what type towbar you have fitted. Also does your vehicle have the spare wheel on the rear of the vehicle. Choosing a cycle carrier can be a tough decision and therefore it would be advisable to let us help you.

Roof Mounted Cycle Carriers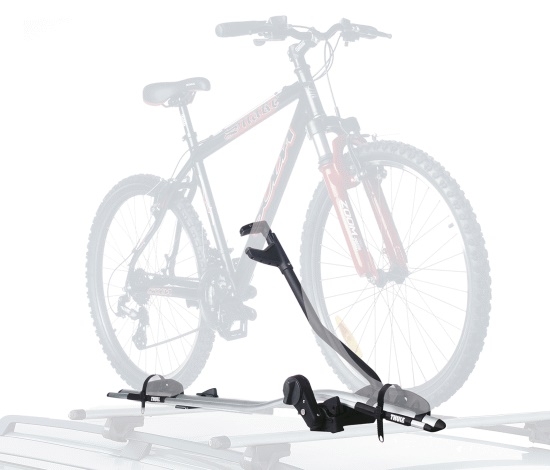 Cycle carriers that are mounted on Roof bars that attach to the roof of your car are one option. Roof bars can be removed when not in use, or can be used to attach a roof box or Roof rack. The only drawback is the fact that attaching your bike to it could be a bit awkward given that you have to raise your bike over the roof of your car.

Rear Door Mounted Cycle Carrier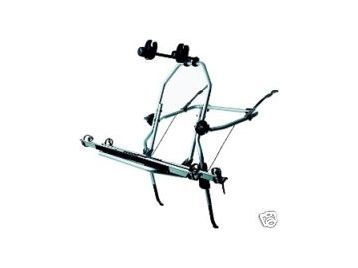 Rear door cycle carriers are another popular option, however there are several drawbacks to this type of cycle carrier. Firstly as the cycle carrier is only attached using straps it can have a tendency to become loose, all manufactures of this type of cycle carrier advise that the straps are retightened every couple of hours. Secondly as the cycle carrier is not fixed in a very secure way theft is also a possibility, also the rear number plate and rear lights could be obscured by the cycle carrier and bikes, In the UK this could results in a fine and points on your license, Therefore a light board with number plate on maybe the only way to avoid this.

Tow Bar Mounted Cycle Carriers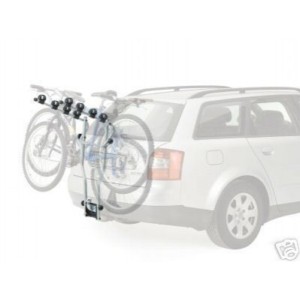 Towbar mounted cycle carrier are by far the best option, these are sturdier than the rear door version as they have a fixing point on the vehicle to attach to. Most decent affordable models take less than 2 minutes to fit, Some of the best manufactured cycle carriers allow the boot to be opened without the need to unload all the bikes. Towbar mounted cycle carriers also usual come fitted with a light board and number plate space.
Towbar Types Explained - Towbar Electrics - Cycle Carrier Advice - Snow Chain Advice
Snow Chains Advice
Snow chains are for attaching to the tyres of your vehicle to provide better grip and traction when driving through snow and ice. Snow chains are sold in pairs and should be attached to the drive wheels of your vehicle. It can be advantageous for rear wheel drive cars to also have chains on the front wheels to aid steering. Manufacturers of four wheel drive cars often stipulate that chains should be attached to all 4 wheels.

When to use Snow Chains
In any country, including the UK, snow chains may only be used when there is enough snow covering the road so that the chains do not damage the road surface. Driving with chains attached on clear roads can damage your vehicle. It should also be noted that some vehicles are not suitable to have snow chains fitted. You should always check your handbook, or with manufacturer of your car, or with the manufacturer of the snow chains if in any doubt.

Fitting Snow Chains
As long as there is a decent amount of clearance between the wheel arch and tyre of your vehicle it shouldn't be necessary to jack up your car to fit snow chains. If there isn't enough space then you could jack up the car slightly (according to any manufacturer's guidelines) to create the space needed to fit the chains.
Always try fitting your snow chains at home before driving into any situation that may require them. It's much easier to learn how to fit your chains at home in your on time, than at the side of the road in freezing conditions. Fitting and removing the chains should always be done in a safe, preferably level, location.

Snow Chains in Europe
If you are driving to a European mountainous region, or Scandinavia, in winter, it is compulsory to carry approved snow chains in your vehicle. If you aren't carrying snow chains you may be hit with a large fine. Also if you are involved in an accident where it is decided that snow chains should have been used, then it is always deemed the fault of the driver without chains, regardless of the circumstances.
Snow chains are mandatory to be carried and used, when dictated by road signs or prevailing weather conditions in: Andorra, Austria, Denmark (Not compulsory but recommended), France, Germany, Italy, Norway, Sweden, and Switzerland. In addition most countries require you to carry a warning triangle and a reflective jacket, to be used when fitting snow chains on the roads.

Driving with Snow Chains
Whenever driving on snow and ice extreme care must be taken, just because you have snow chains does not mean you can continue to drive normally! You should try to drive as smoothly as possible, avoid hard acceleration and braking, take corners with extreme care, and do not exceed 30 mph (50 km/h). Driving with chains will reduce the fuel efficiency of your vehicle, so bear this in mind as you travel. Unless you are using snow chains that are self tensioning you should periodically stop and make sure your chains are still tight around the tyres. Loose chains may damage your vehicle.

Caring for your Snow Chains
As soon as road conditions clear you should remove your tyre chains as not to cause extra wear to them. Regularly inspect your chains for damage/broken links. Never use worn or broken chains on your vehicle. Chains should be cleaned with warm water, and stored in a warm dry place.
IF YOU HAVE QUESTIONS NOT ANSWERED HERE SIMPLY USE ANY OF THE CONTACT METHODS LISTED UNDER THE CONTACT US SECTION