This site has been created for the pictures of my customers' handcrafted wool designs :o)Everyone, I hope you will enjoy it
Yours, Heike - Needlework's Pleasure / All The Pretty Fibers / dieHandspinnerin
Diane's Blythe Doll, rooted with handpainted wensleydale shearling locks in honeyblonde.
Her shop is called RosieLovesParis: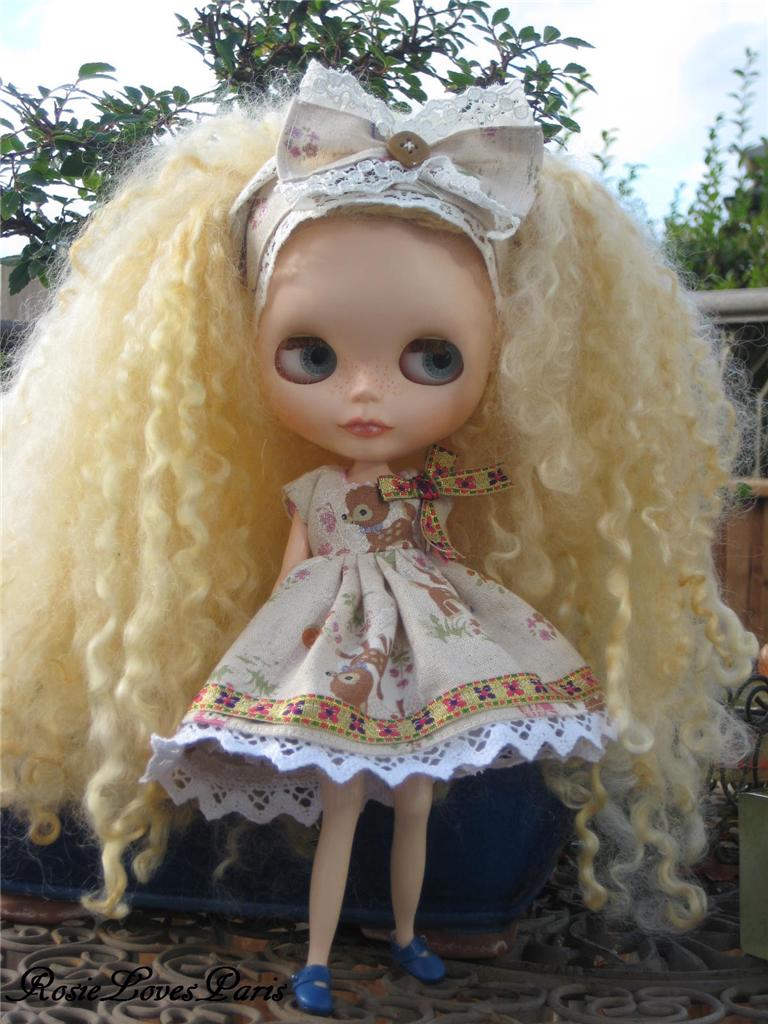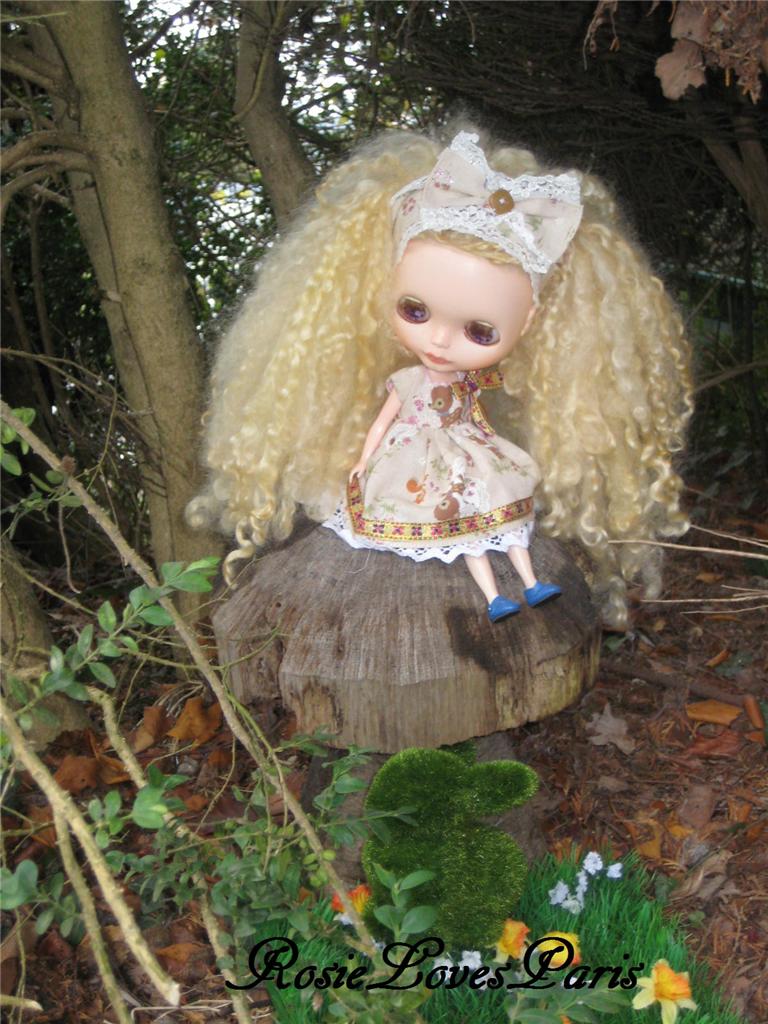 Usch's handspun and plied yarn, made from space dyed sliver, superwash hand dyed merino roving, hand dyed ultra fine merino-silk roving and carded merino-silk batts: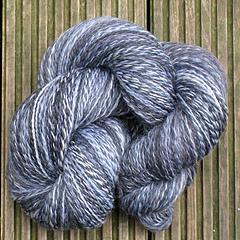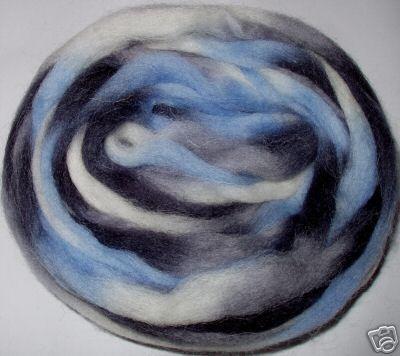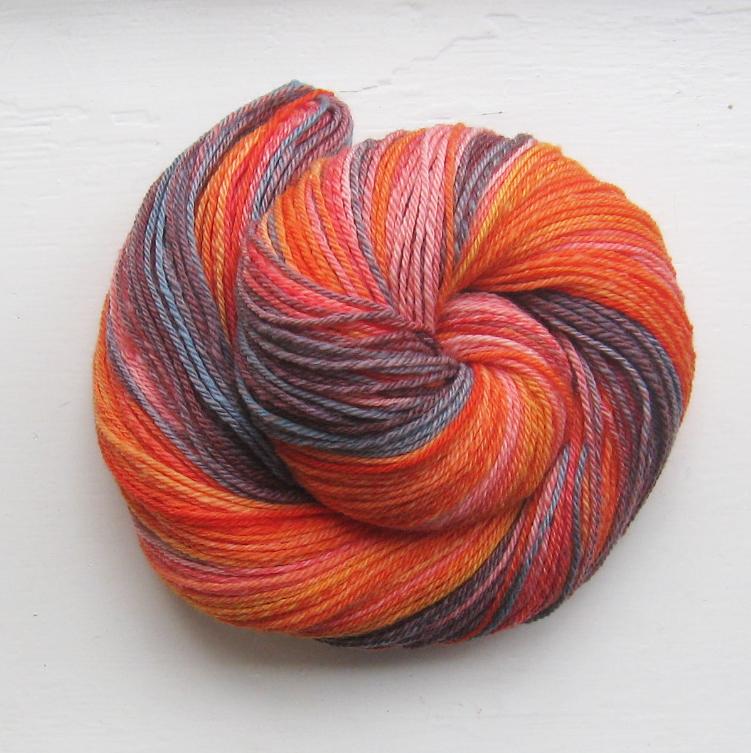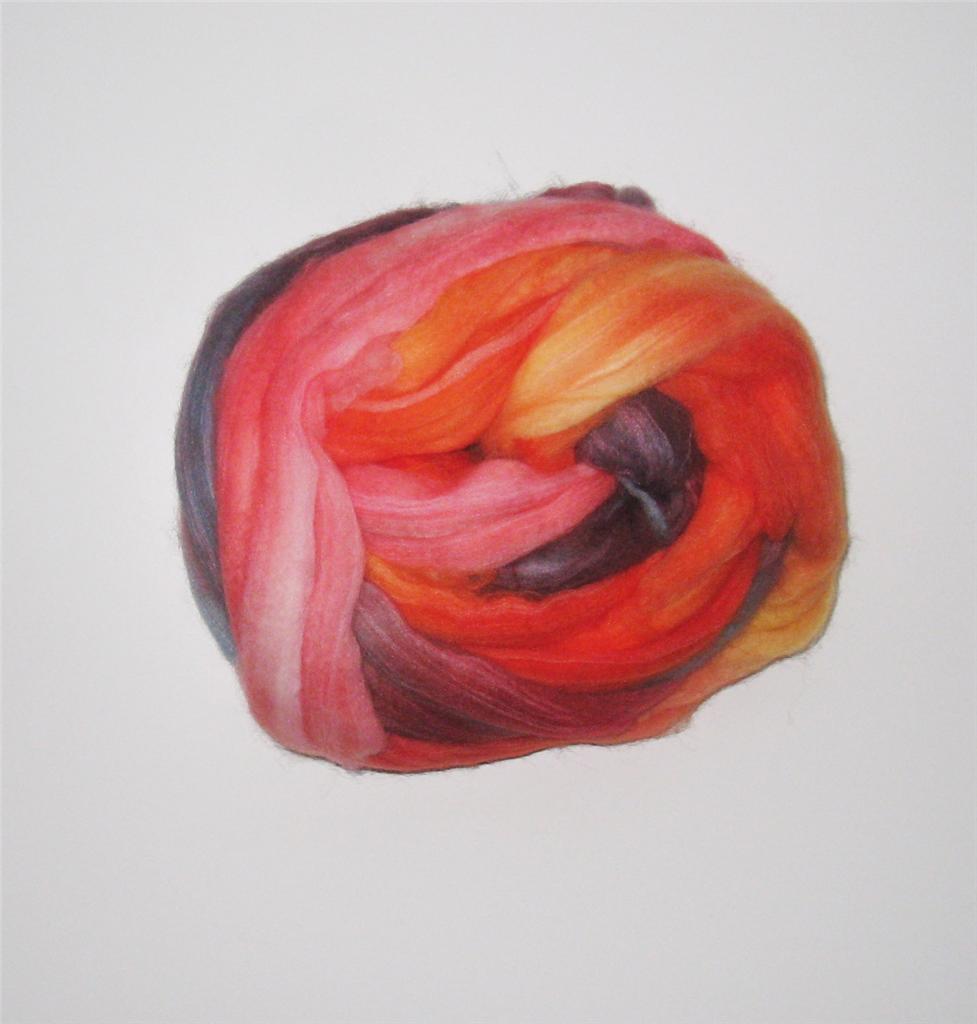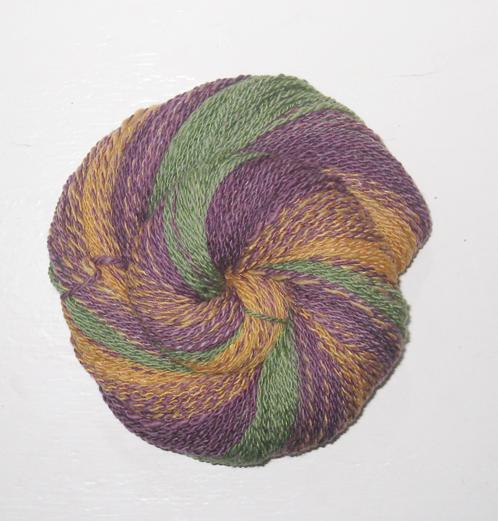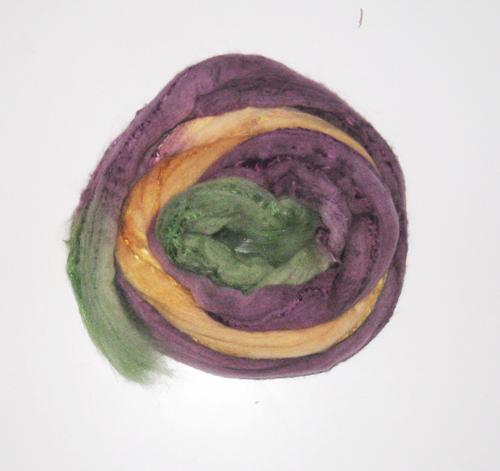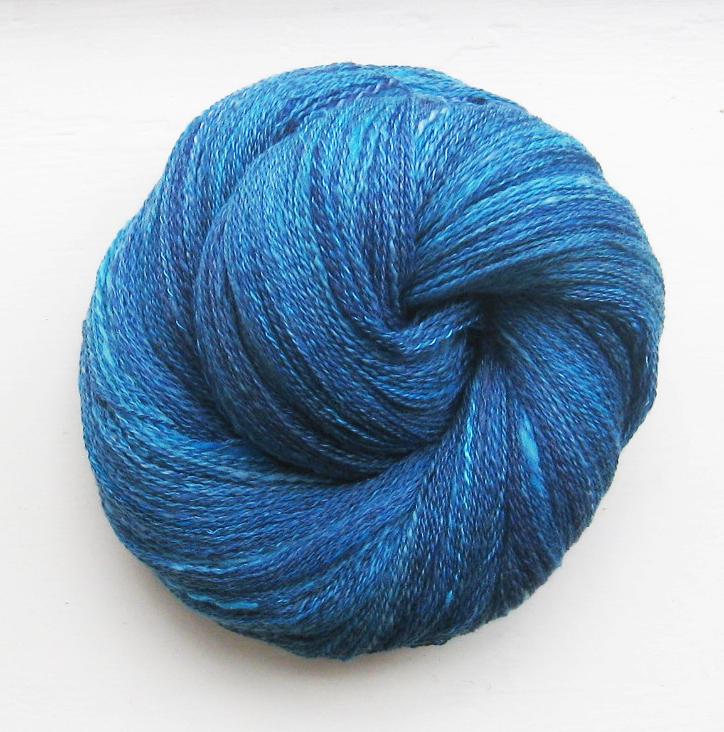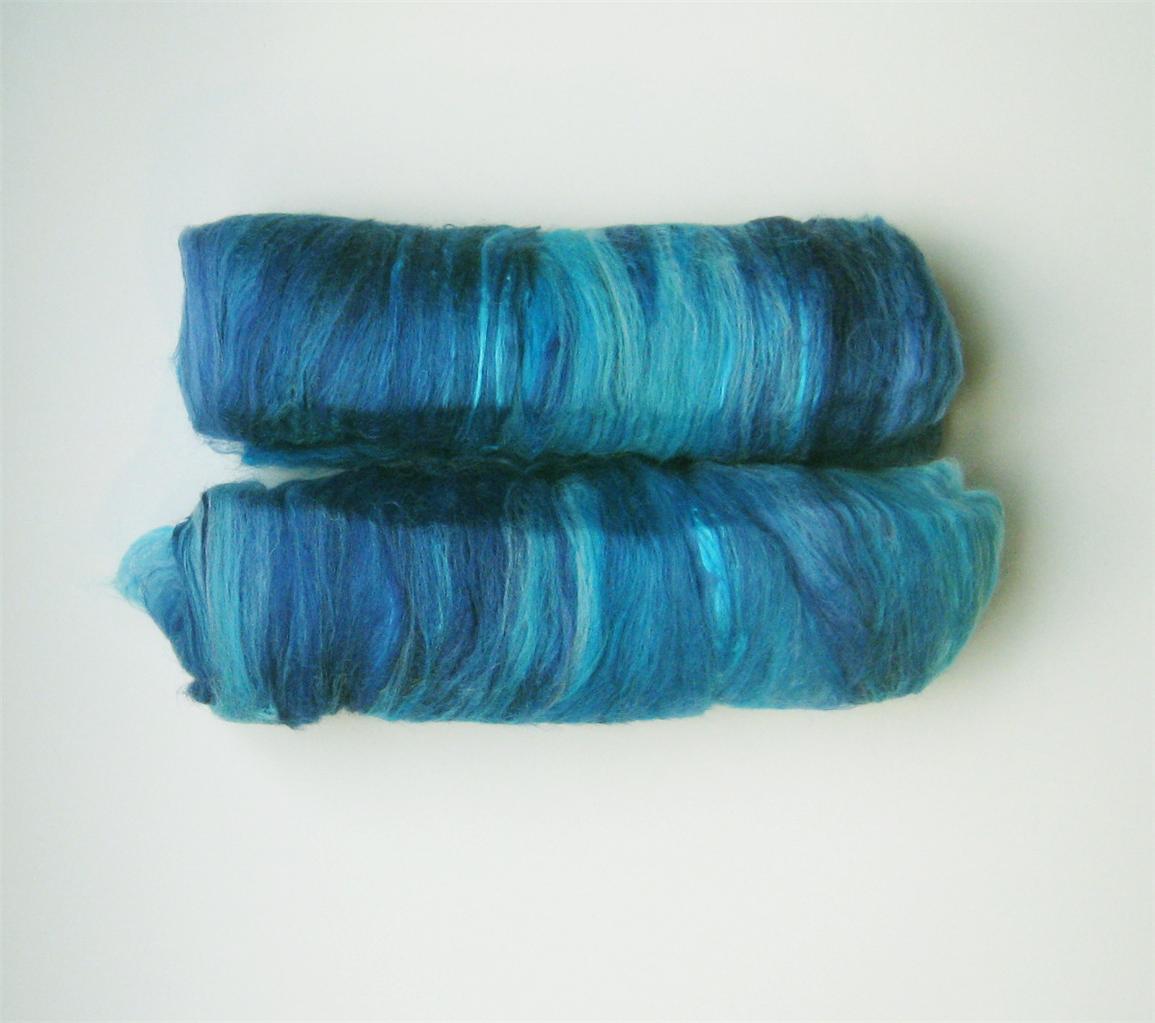 Handmade feltwork by Margot, including Wensleydale and BFL locks: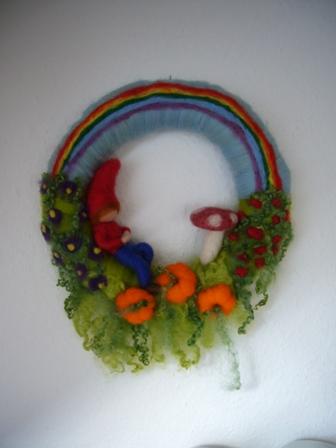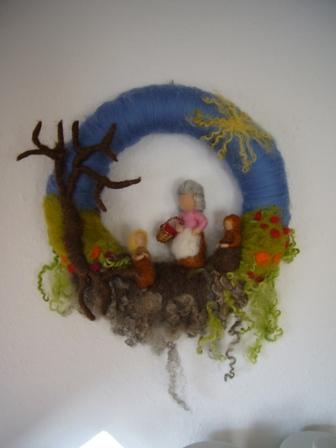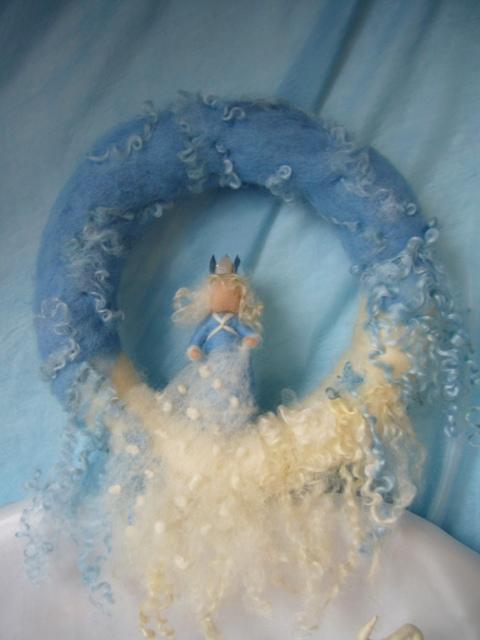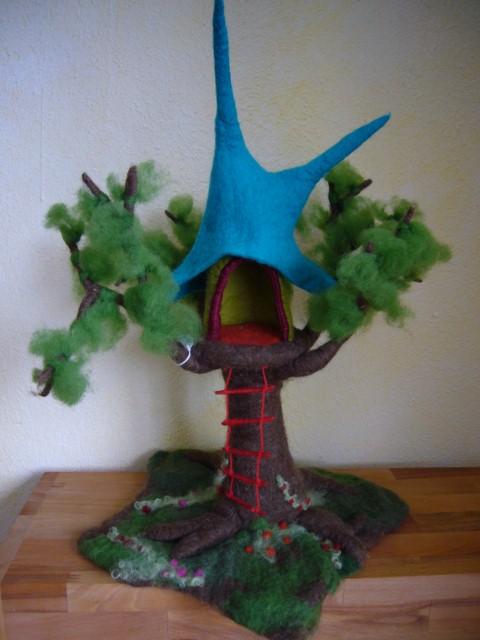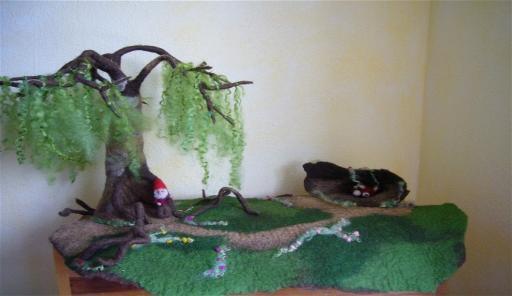 John's merino wool dreads, fitted on a Gnoll mask, which is now ready for his LARP (= Live Acting Role Play)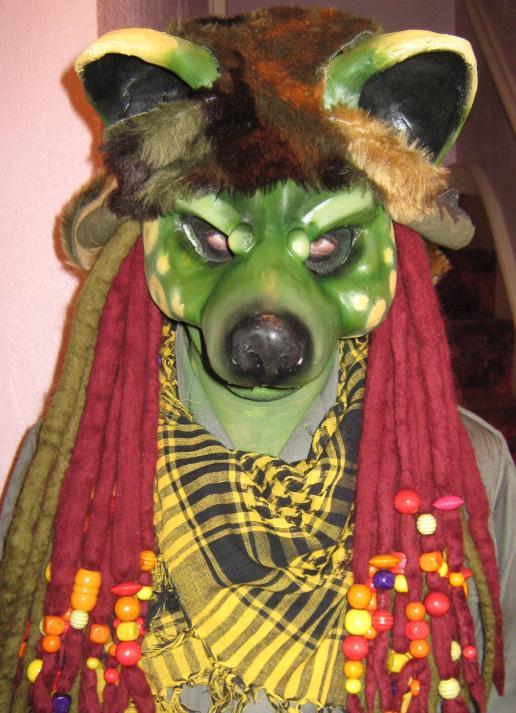 Lorraine's handfelted bags & white nuno scarf: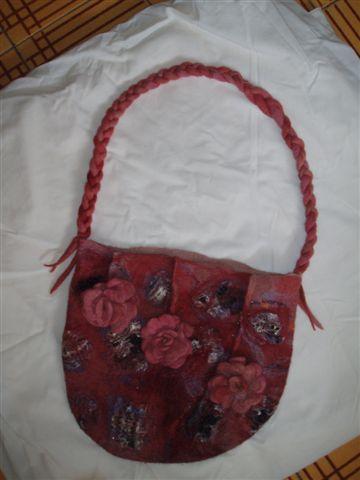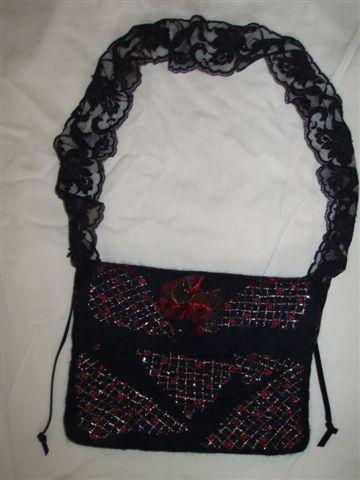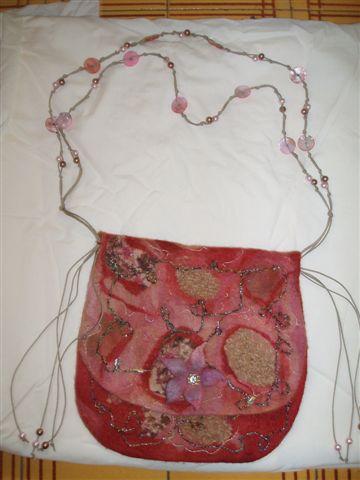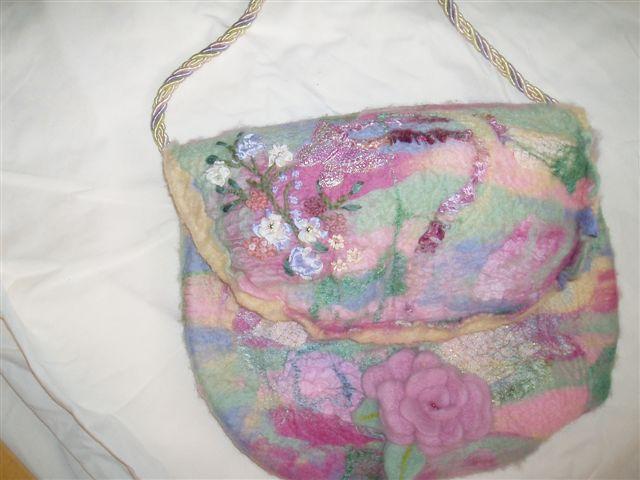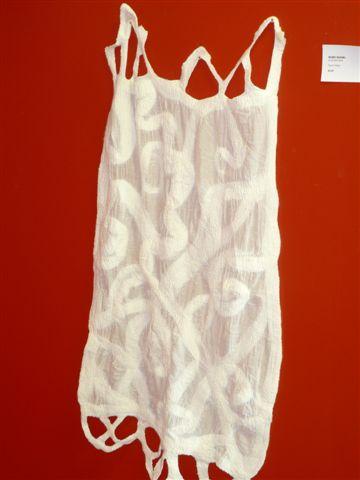 Birte's felt fairies, made from Merino wool and hand dyed Bluefaced Leicester locks.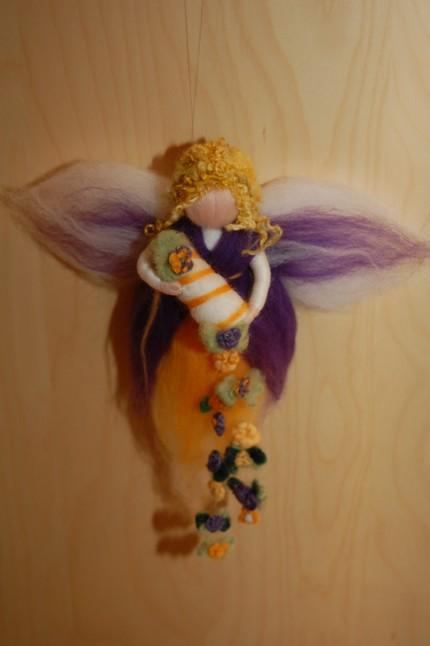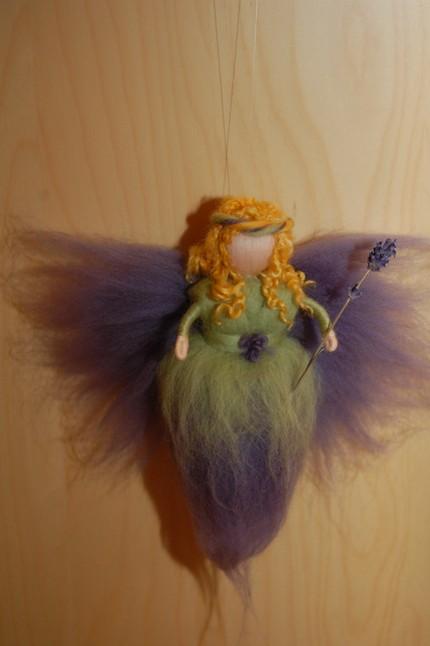 Christine's felt Angel, made with custom dyed Wensleydale & Bluefaced Leicester locks: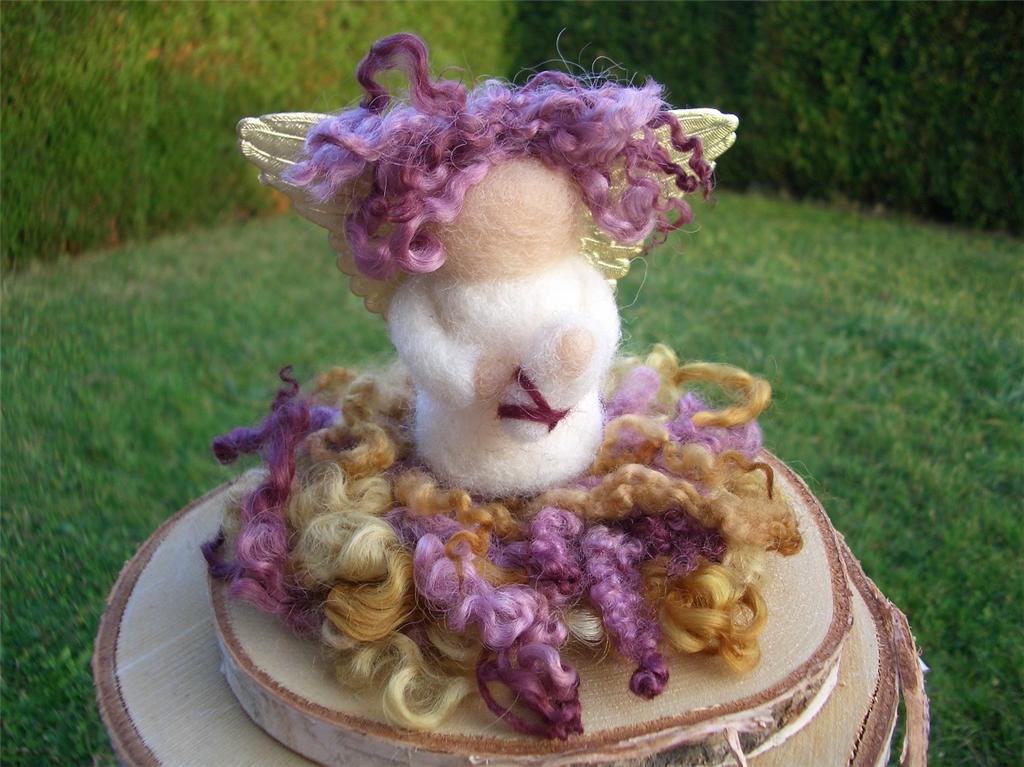 Nicola's new felt Orangutan baby "Chico", custom made:
(you can find more of her feltworks further down below. For more info on her work please contact me.)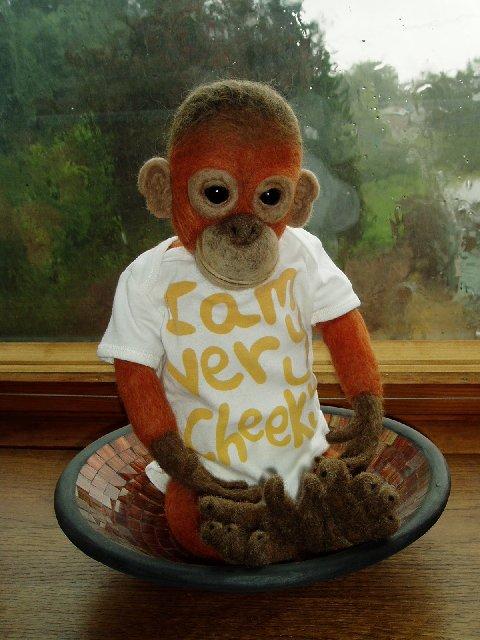 Anne Paelman's award winning handmade BearHeart teddies: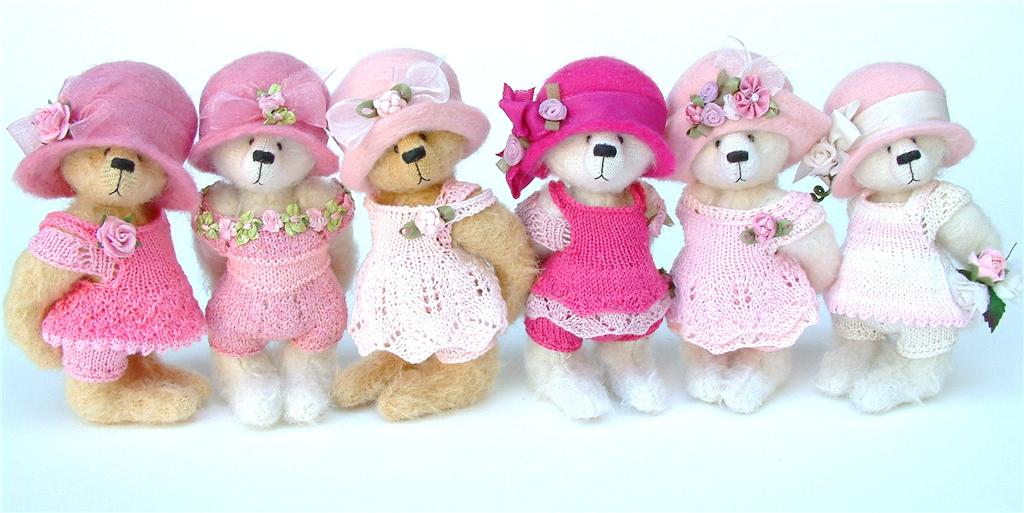 Merino wool dreads by Linziloop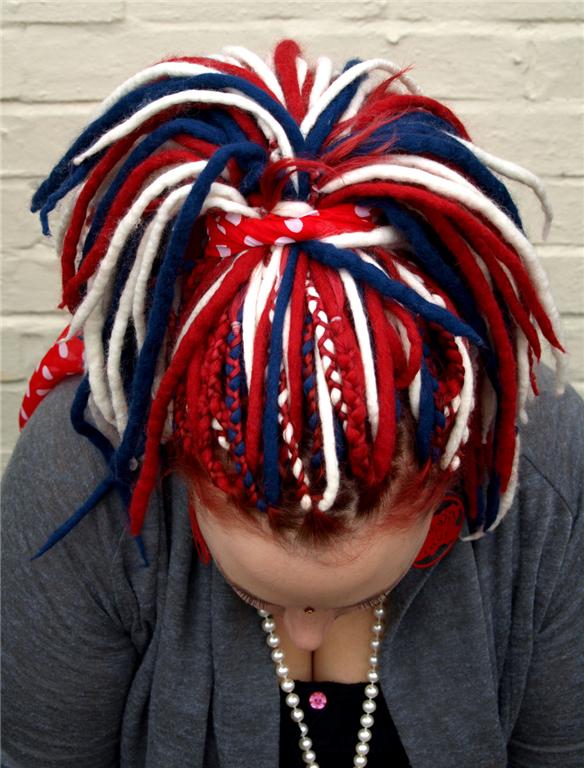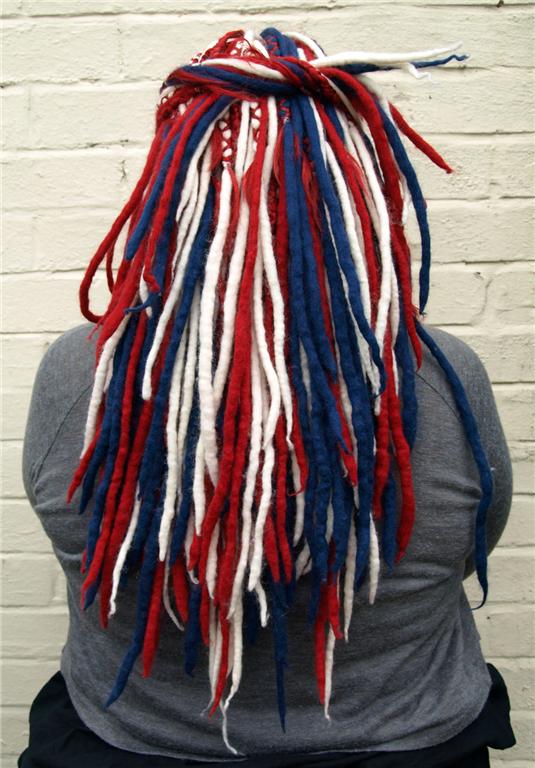 Karina's felt bag, made from a drum carded ultra soft handpainted merino-silk batt: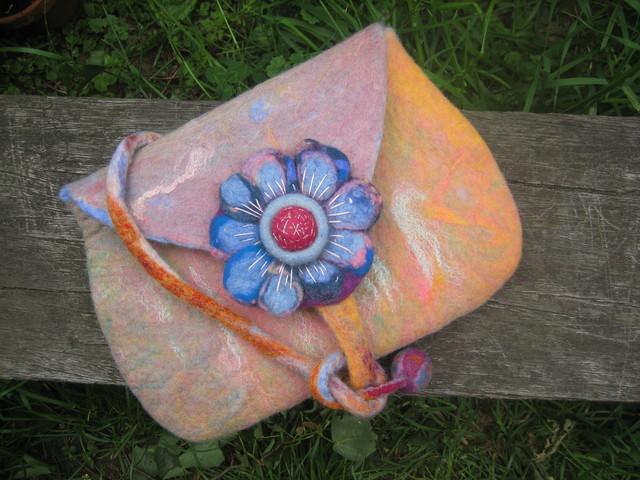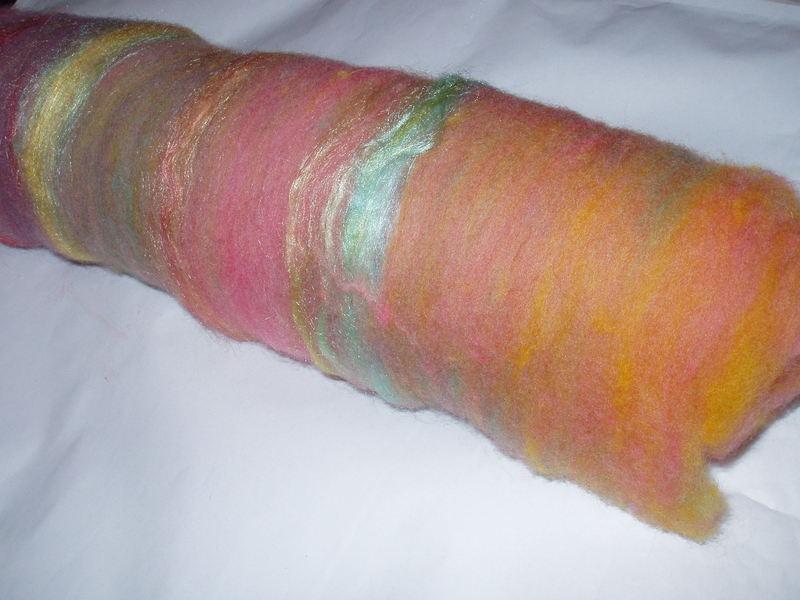 Nicola's latest felt project: "Rico" and "Elmo" Orangutan babys:
(some of the money she raises with these little sweeties goes straight to the orangutan charity Orangutans-SOS, and she specifically makes felt orangutans to raise awareness of the problems these animals face in Borneo and Sumatra.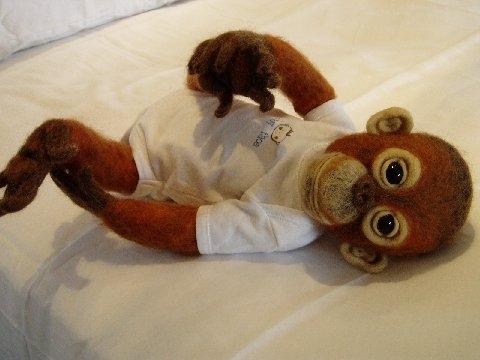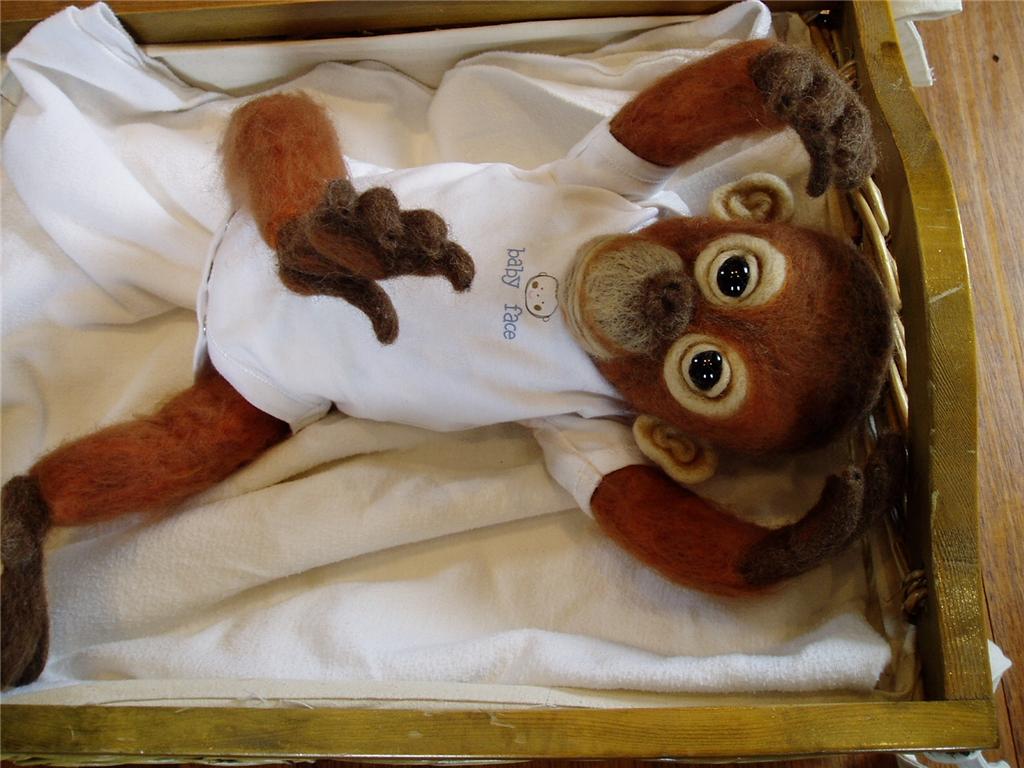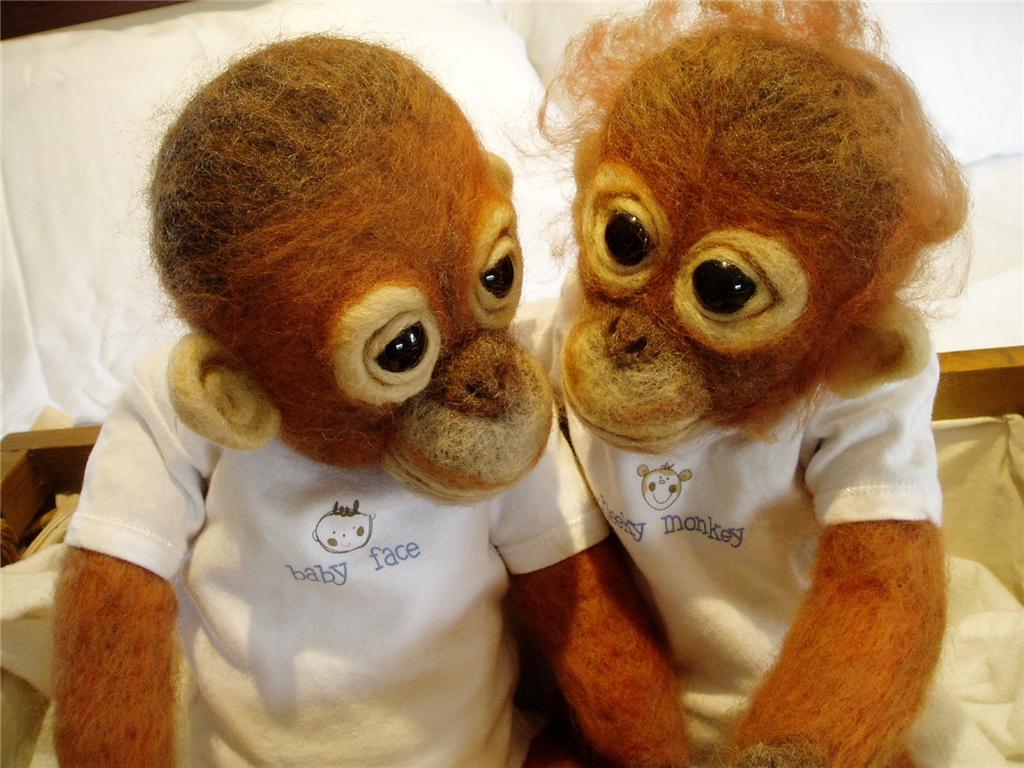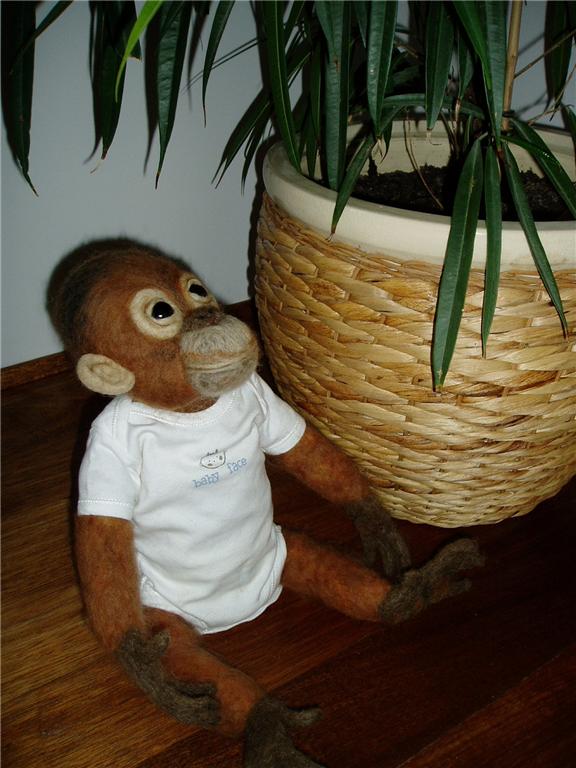 Anette's handspun yarns, made from handpainted wool rovings: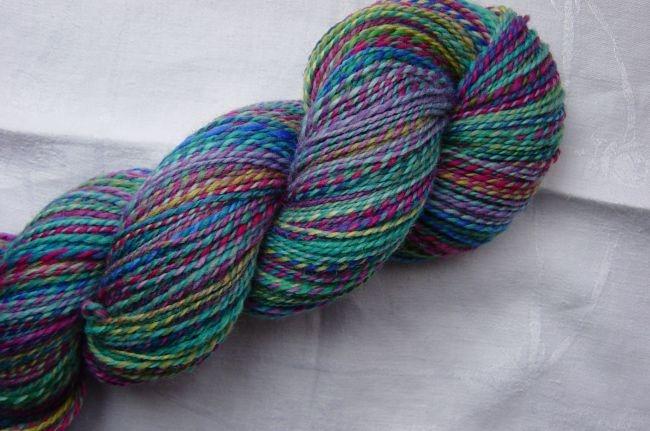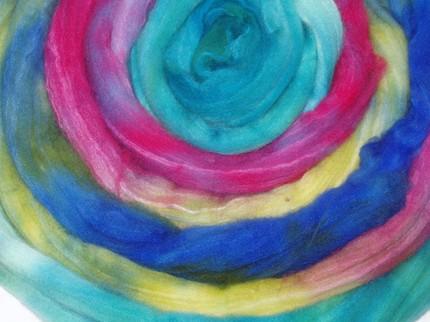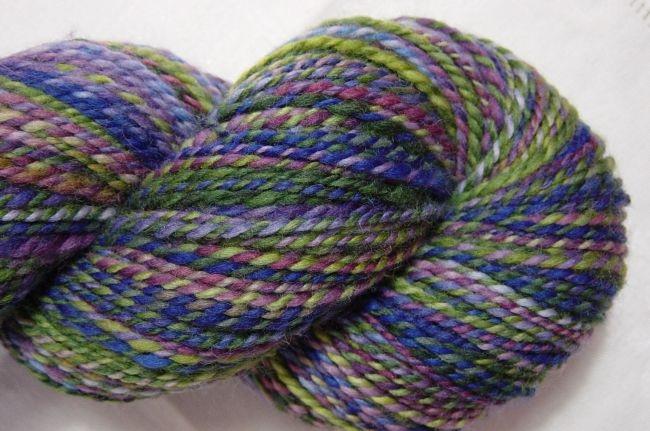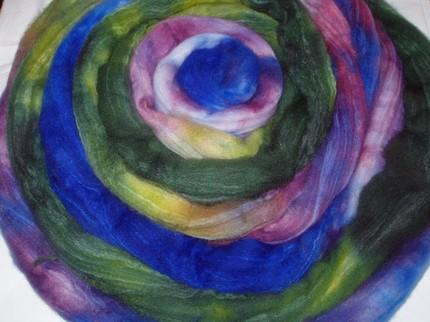 Marie's latest finished felt projects (scroll further down to see her other items!):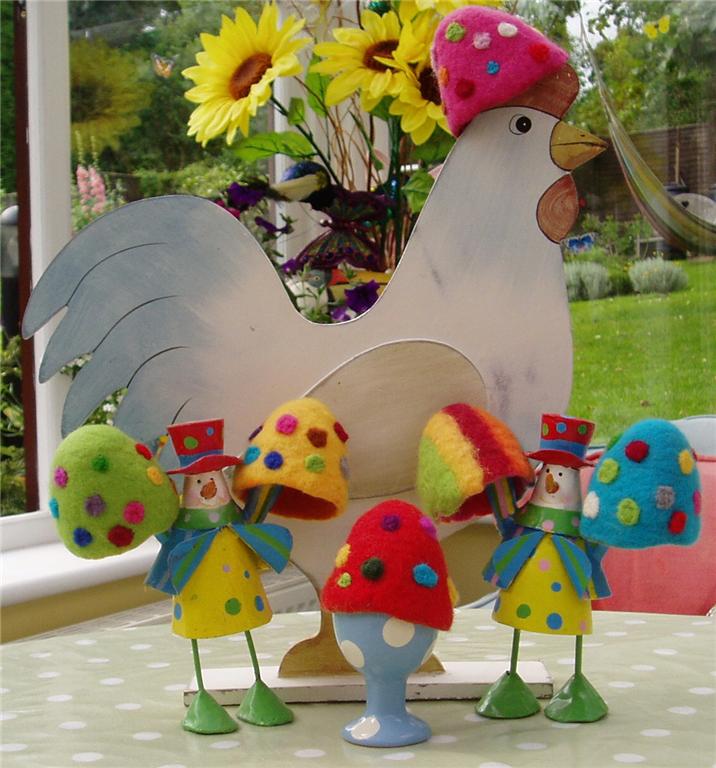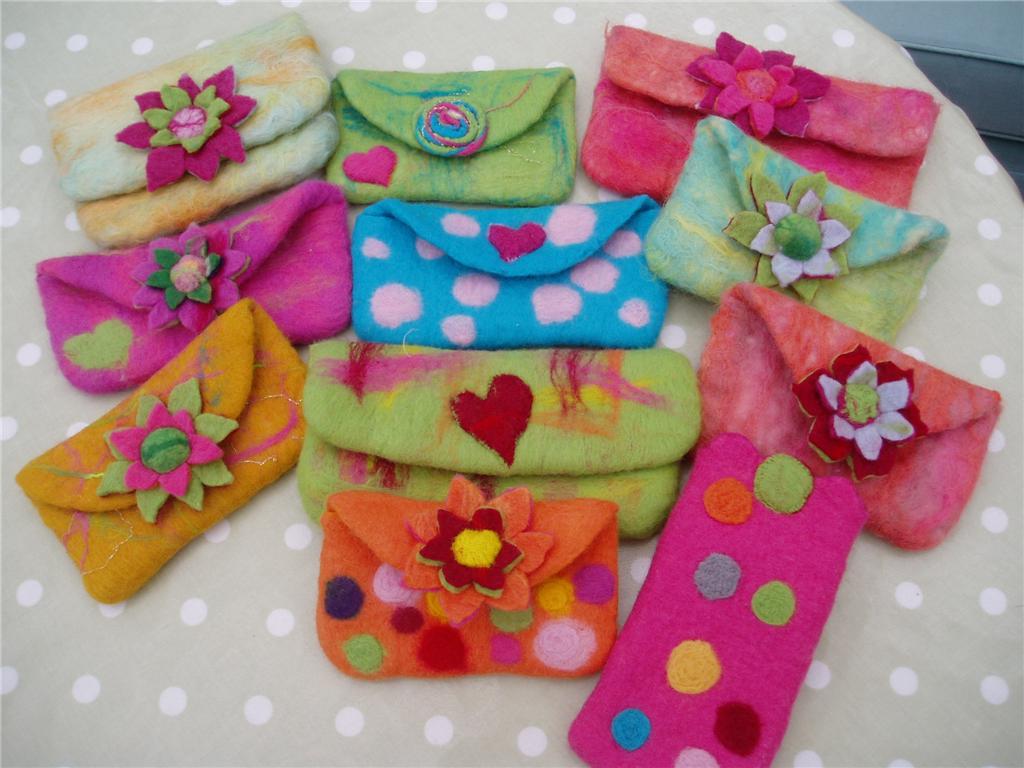 Helen's Baby Shawl for her little grand daughter Jessica, made from 175g custom spun Bluefaced Leicester&Merino yarn: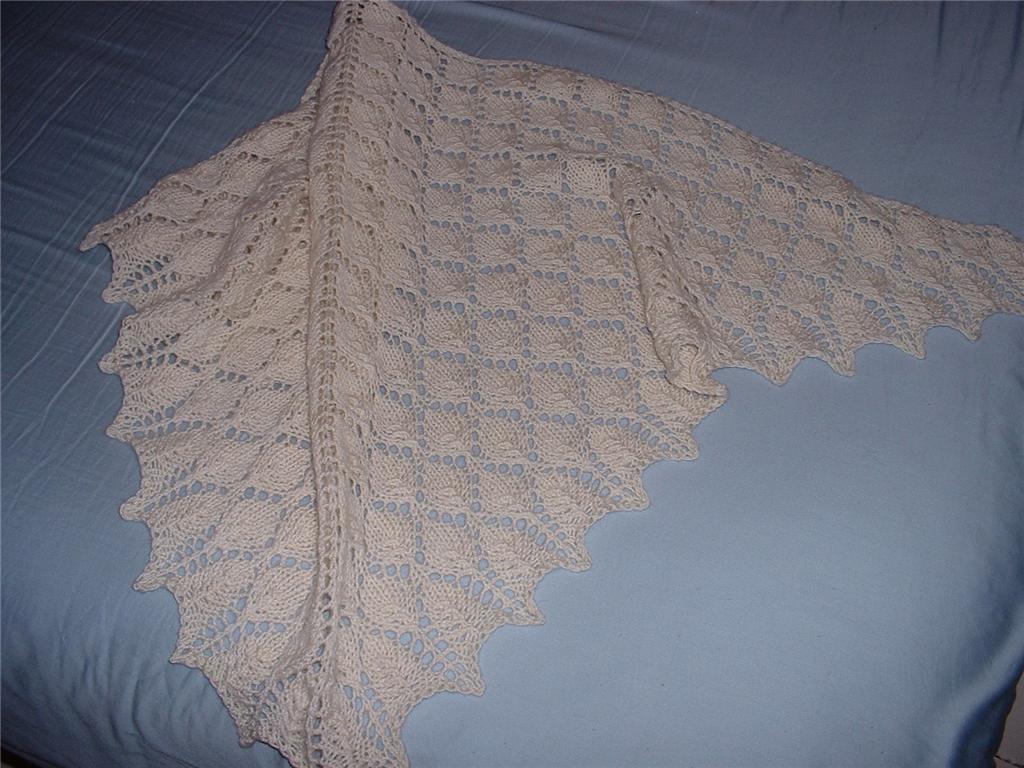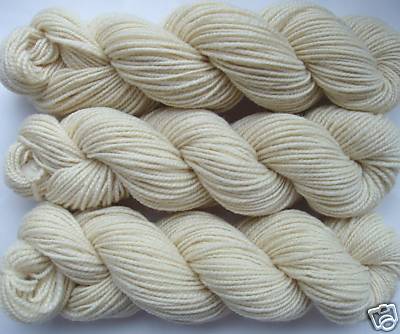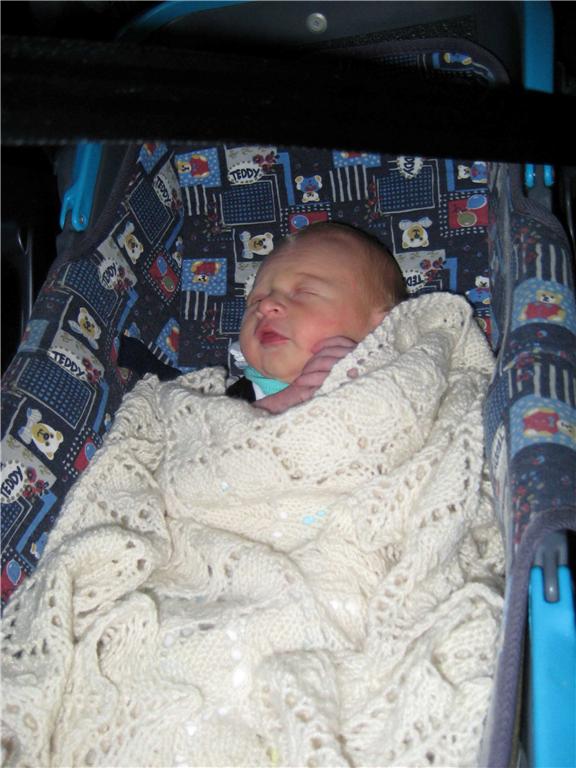 Danielle's alpaca scarf, wet felted from a handpainted Baby Alpaca wool roving: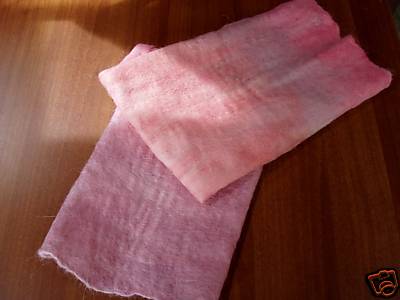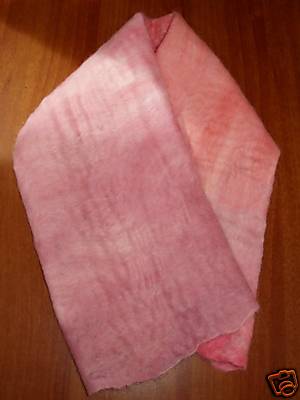 Nicola's needle felted teddy bears, made from pure Merino wool. They have already found a new home.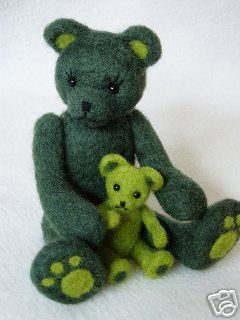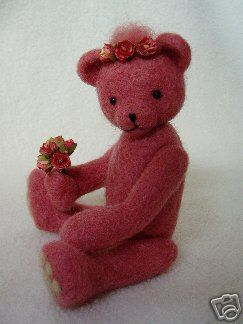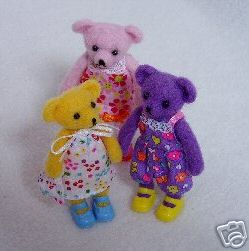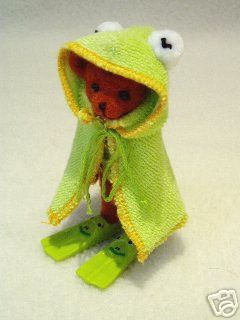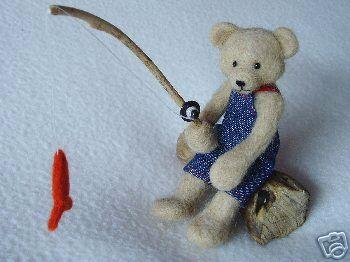 (by the way, the little teddy with the flippers, "Frogmella", is my personal favourite! )
Here comes Penny and her latest pair of unique socks, handknitted from one hank of handpainted Merino yarn "Calypso" :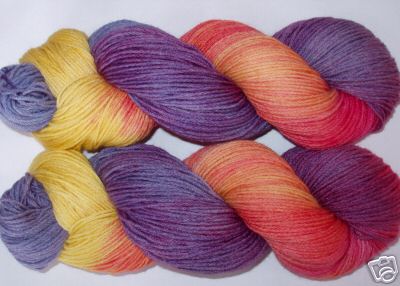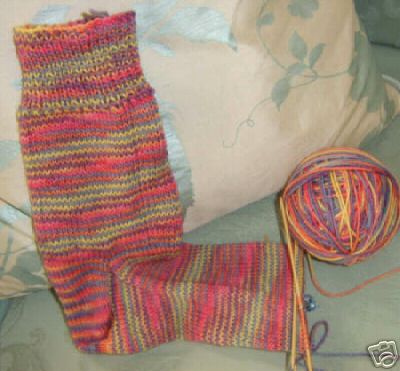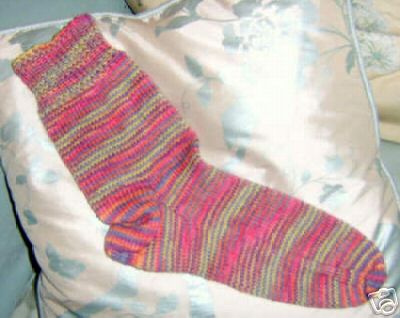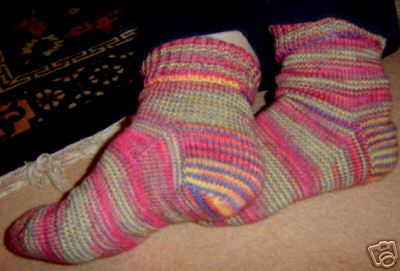 Abdul the Orangutan, handfelted by Liz. She made this piece for an exhibition, and the
fibres she used are soft and super soft Merino and natural grey Shetland roving.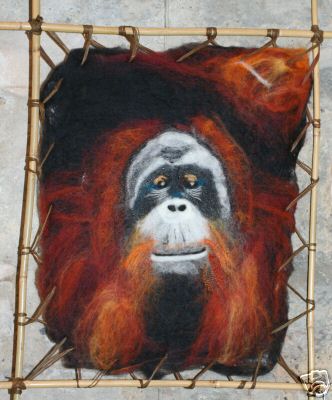 Elaine's handknitted gloves, made from a Merino fingering weight yarn that I painted for her by custom
order: She said that she still has half of the yarn left to make another pair of gloves :o)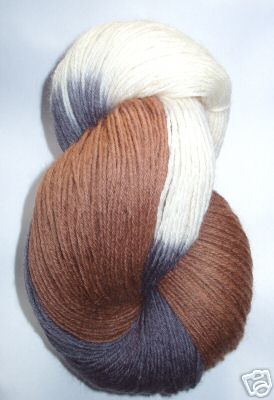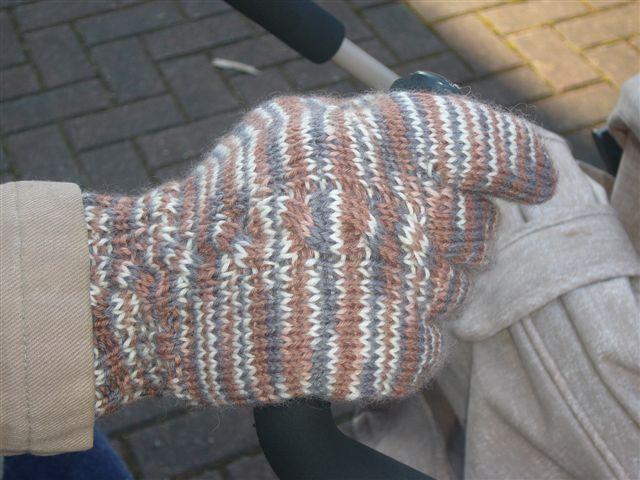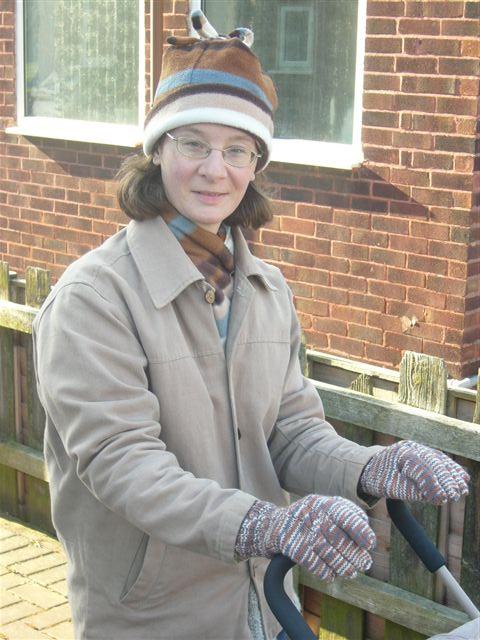 Penny's latest finished projects: A knitted and hand felted bag she made from her handspun yarn, and two colourful scarves also knitted from her pure wool handspun yarns!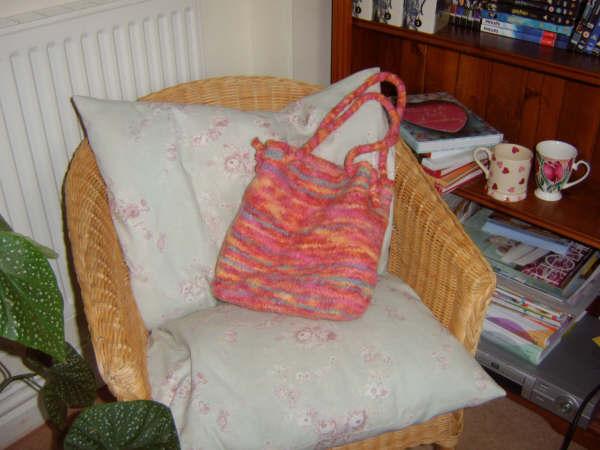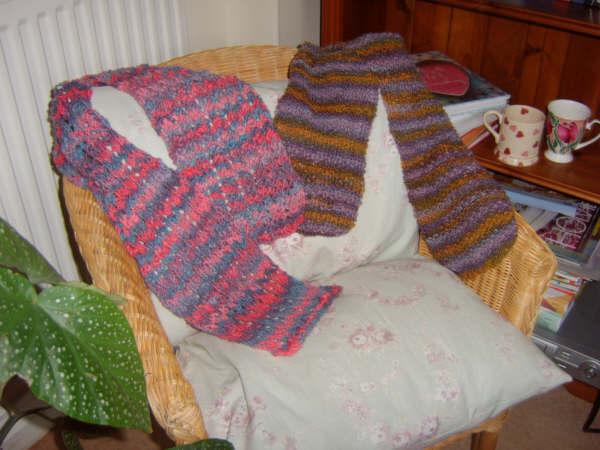 Marie J.'s handfelted beauties: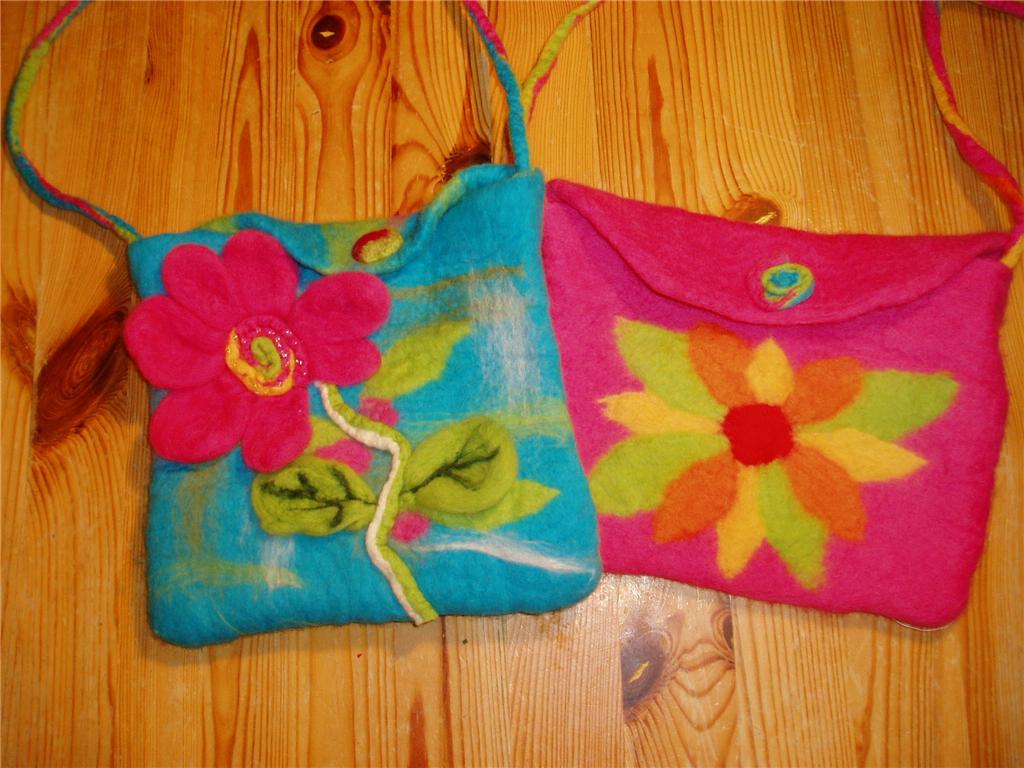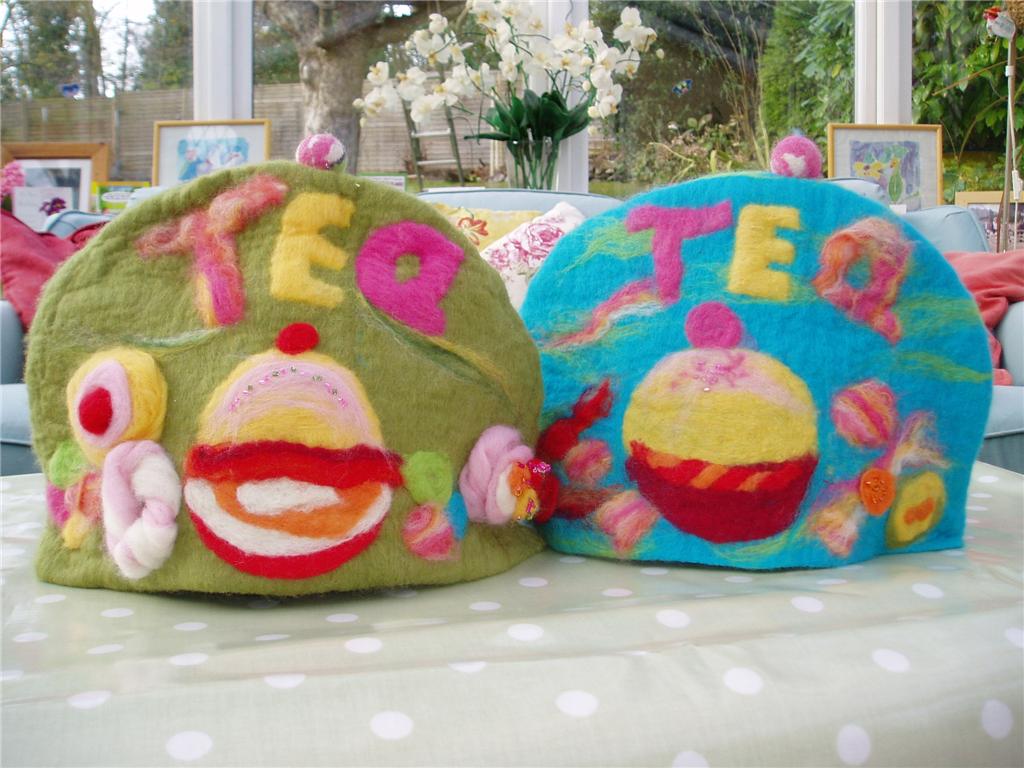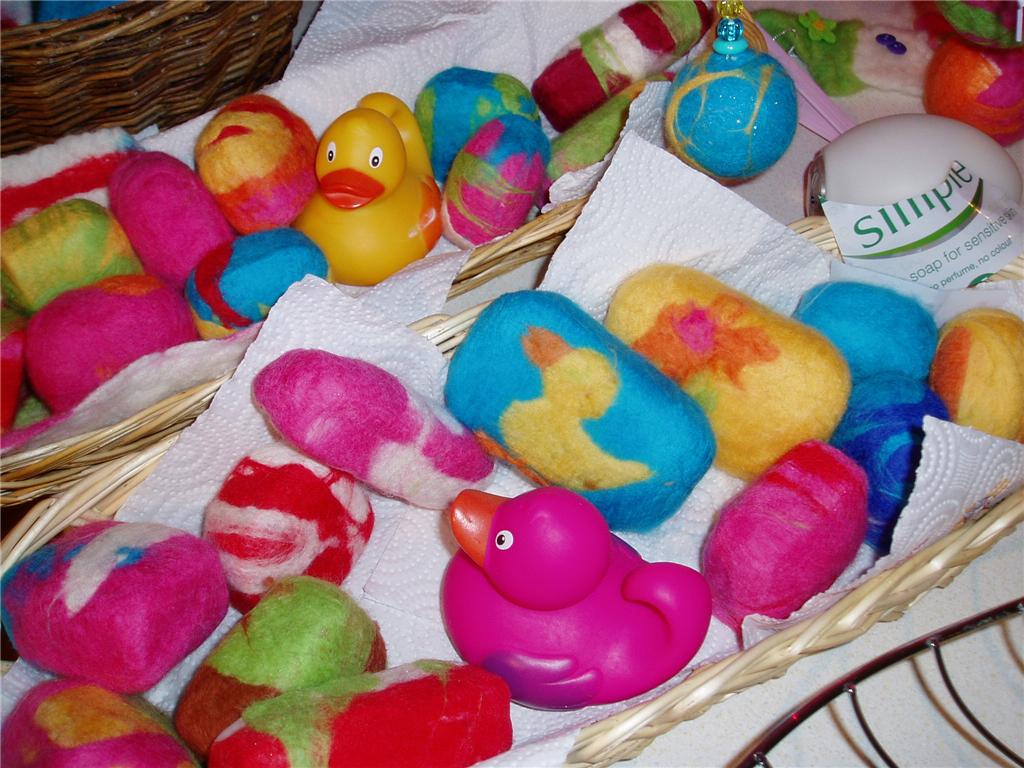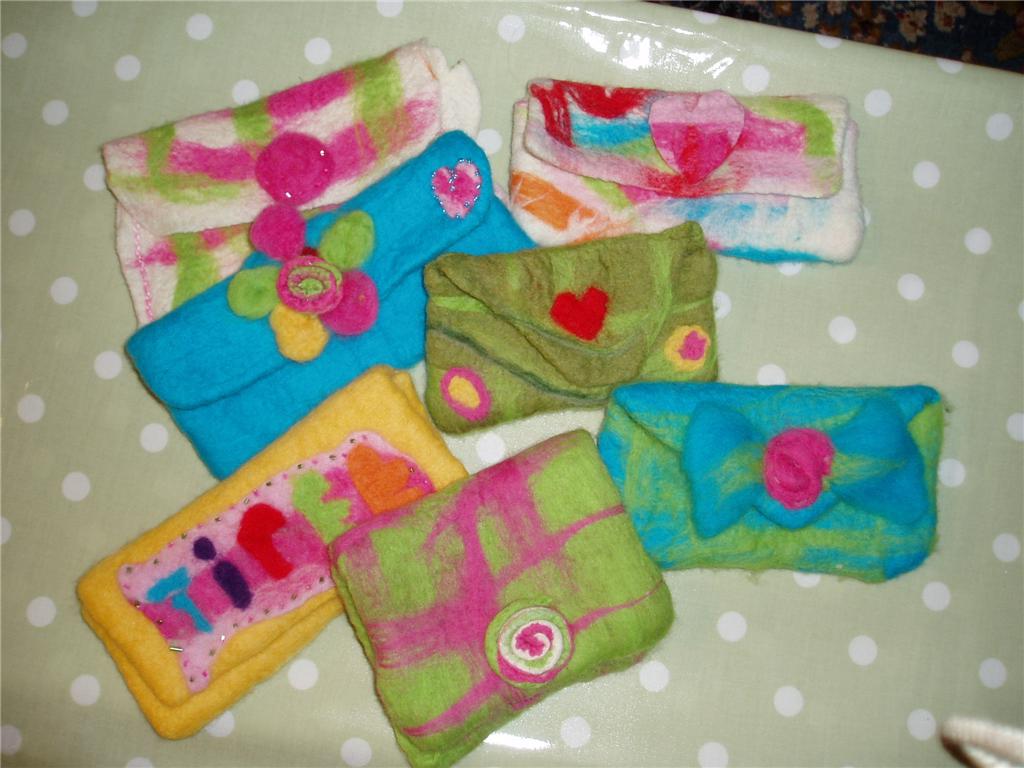 Inger's scarf & gloves, wet felted from a handpainted extra soft Bluefaced Leicester wool roving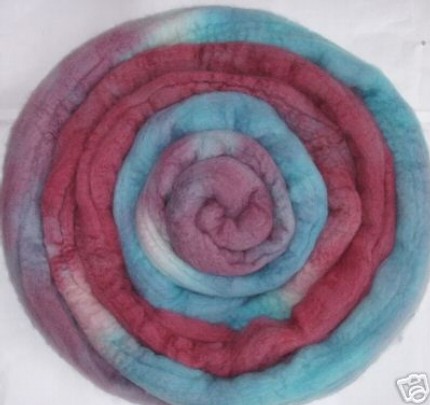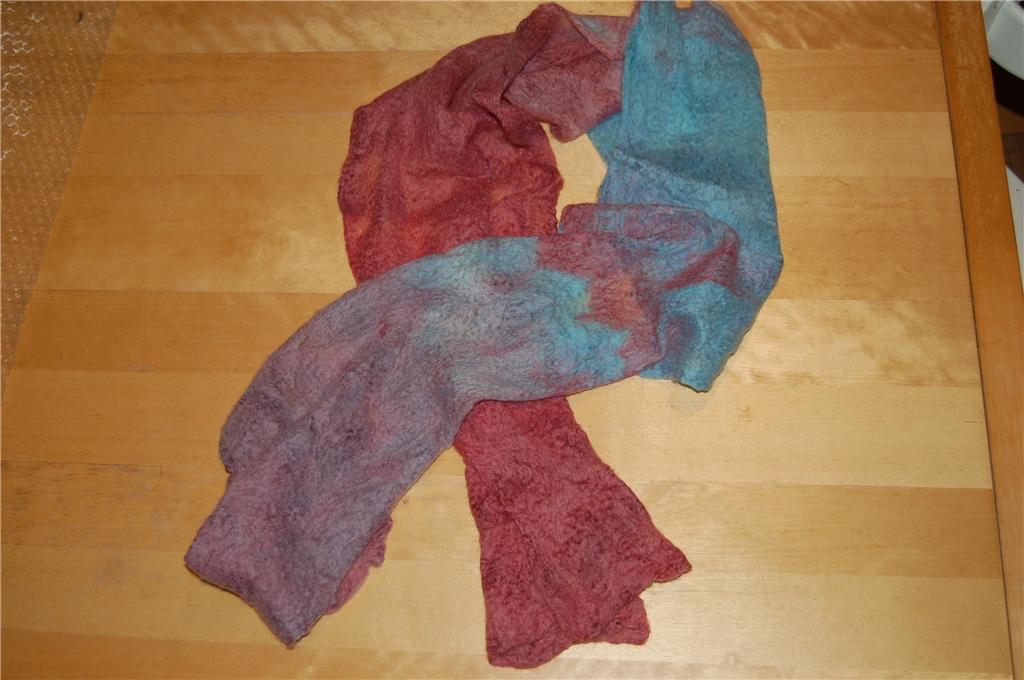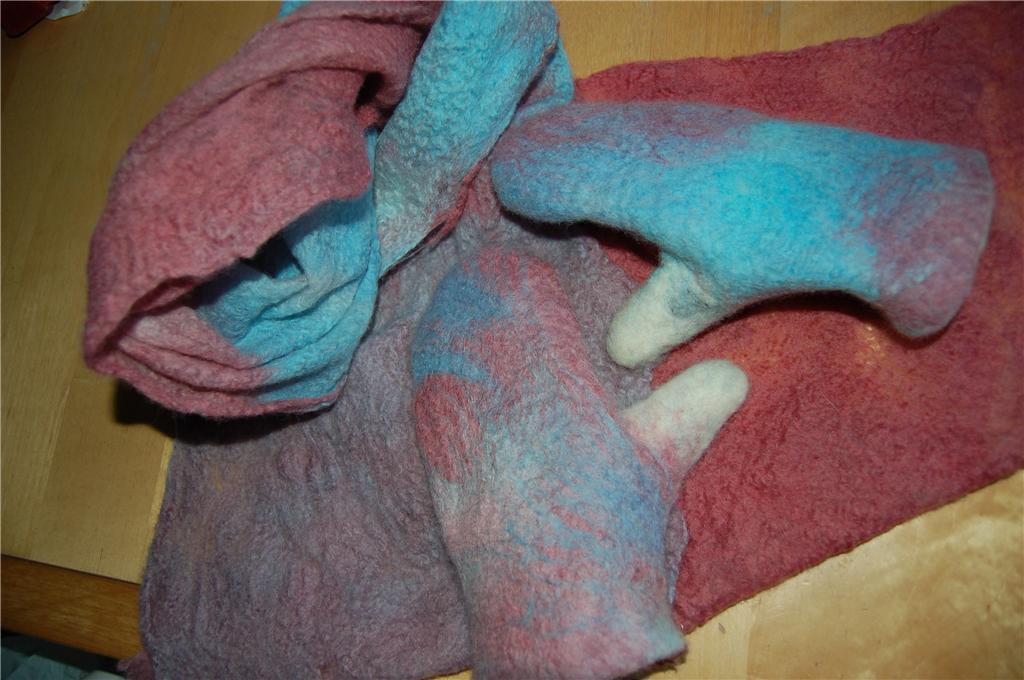 Jackie's handspun yarn "Celebration", made from a handpainted Merino roving :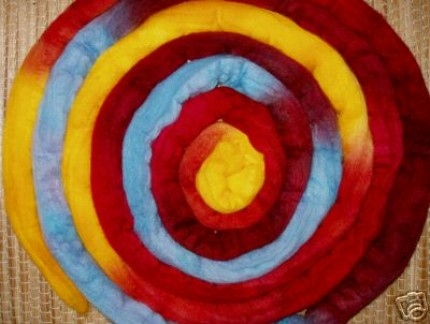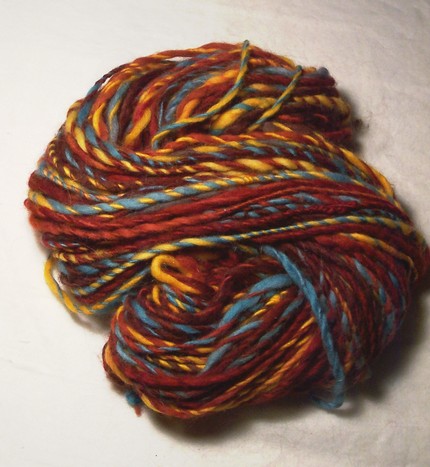 Sandra's handcrafted nuno felt hanging "Pentecost", including the use of handpainted ultra soft
Merino-Silk wool roving: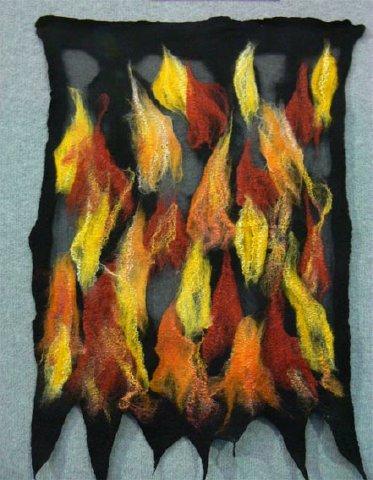 Helen's handmade socks, knitted from "Embers", hand dyed pure Merino wool. She said that the socks are size M, and she still has 40g of the yarn left.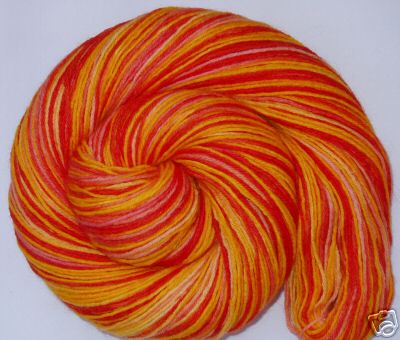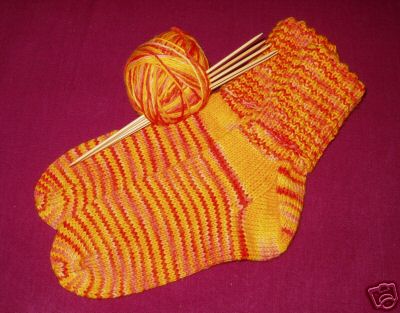 Penny's latest handspun yarns, all spun from handpainted pure wool rovings: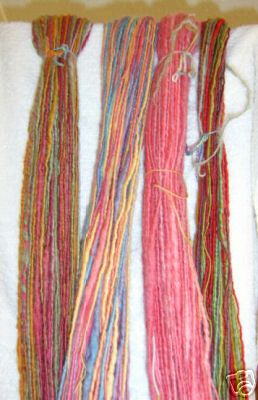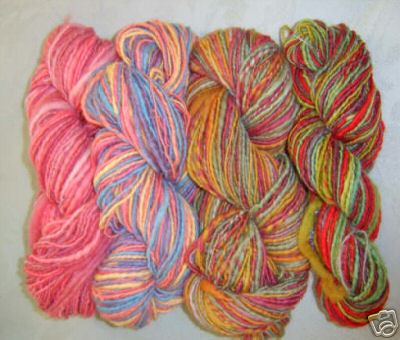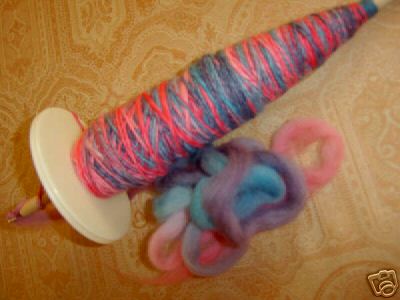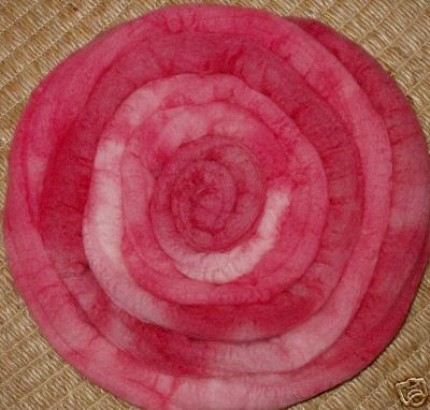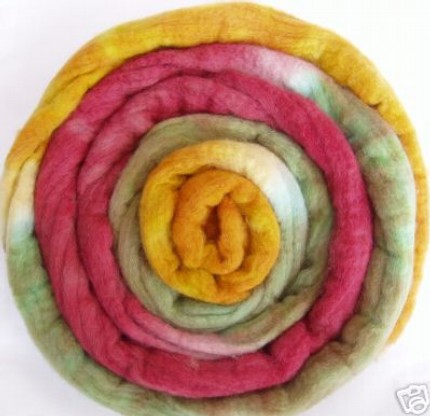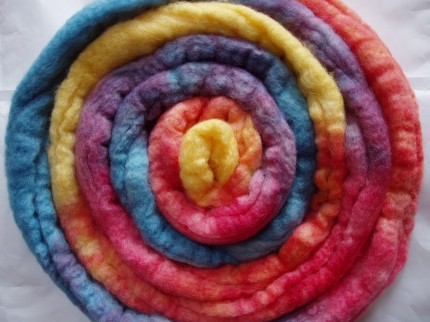 Penny's knitting yarns - handspun from handpainted Merino & BFL roving...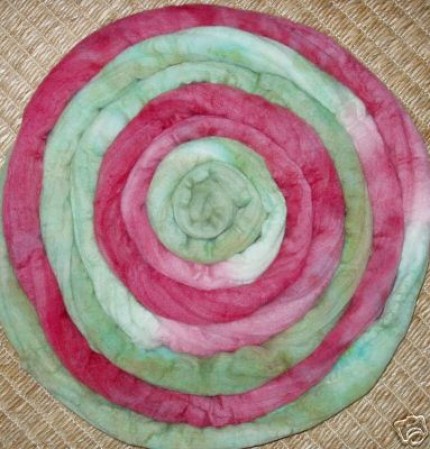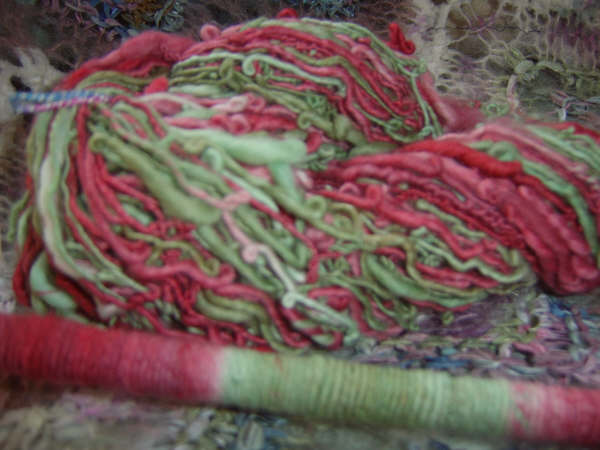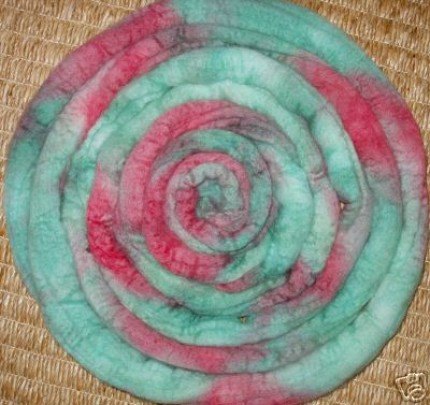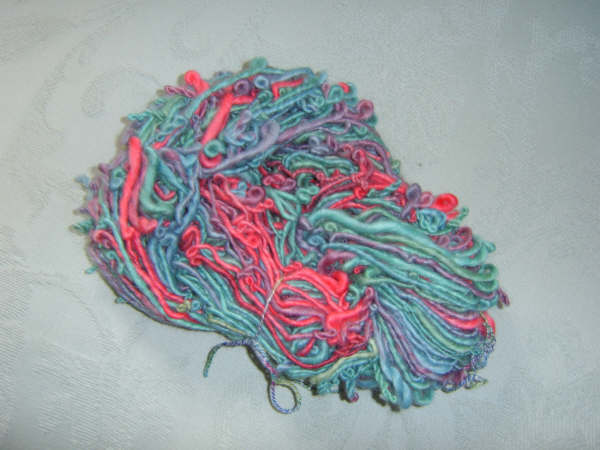 ...ET VOILA!! A pair of gorgeous handwarmers, presented by Penny's daughter Sophie :o)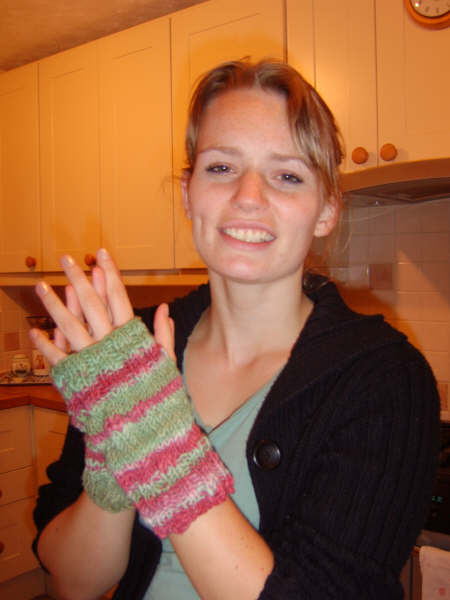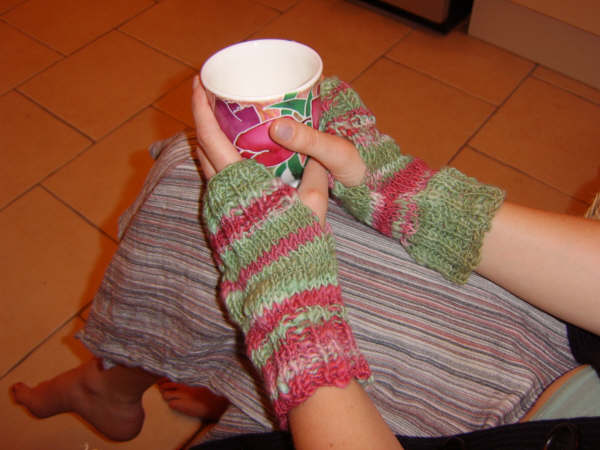 Michelle's knitted and handfelted handbag, made from 2 skeins of handpainted yarn "Sirens":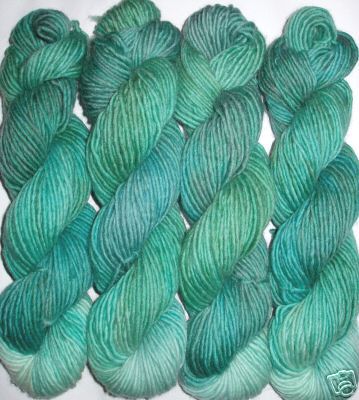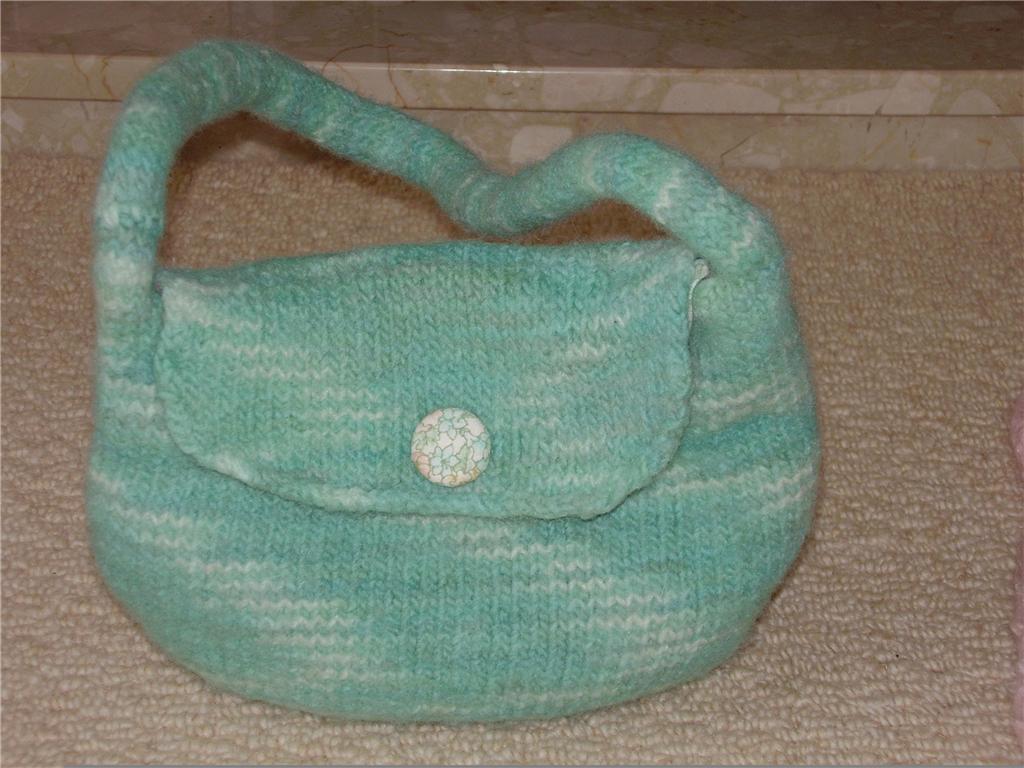 Wendy's Handfelted Poppy: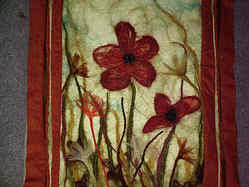 Susanna's cosy Alpaca wrap, knitted with handspun pure Alpaca yarn: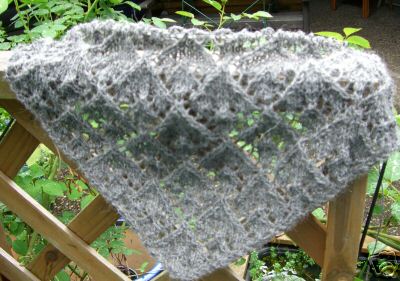 Emeline's Merino wool dreads "Dooliwools"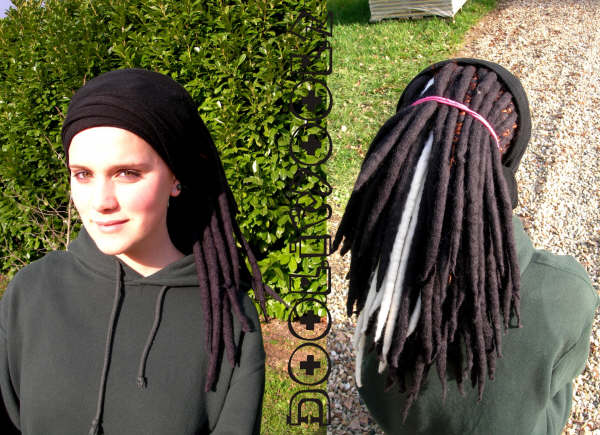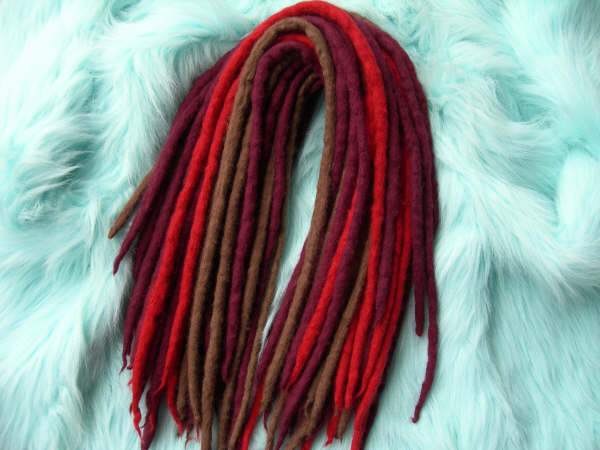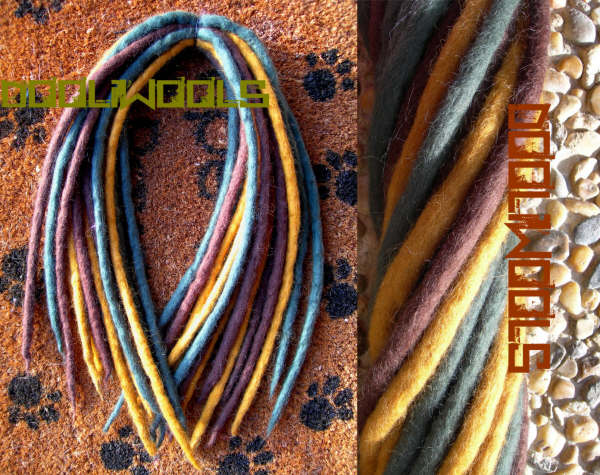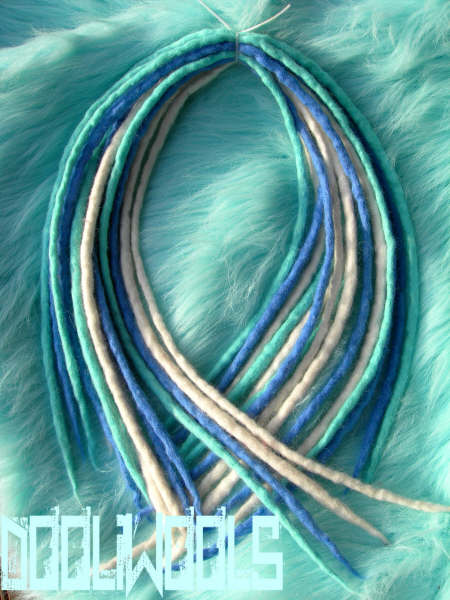 Rebecca's Rainbow wool handspun yarns: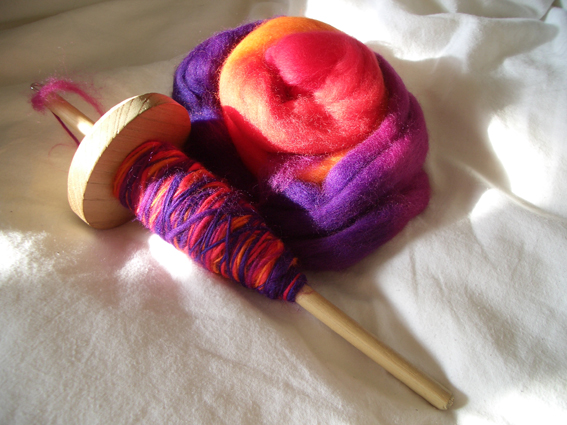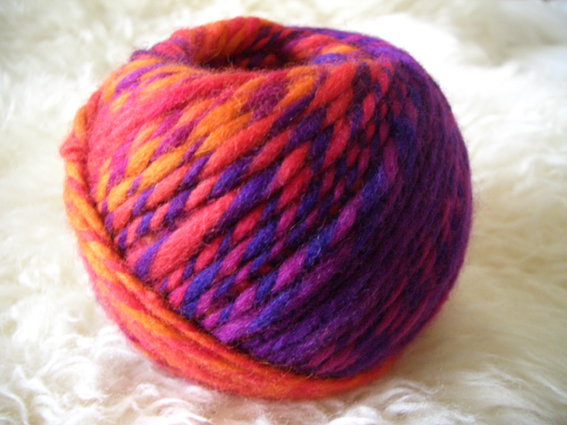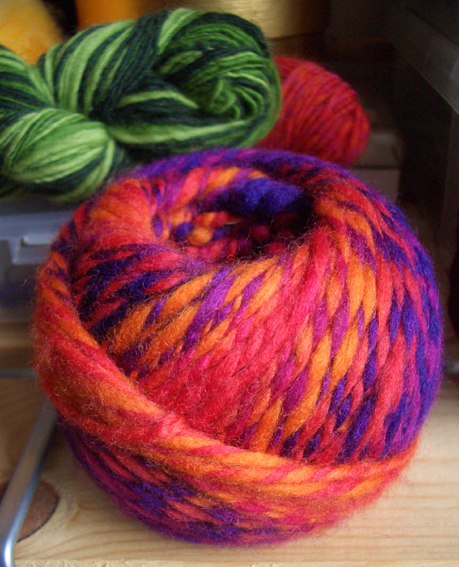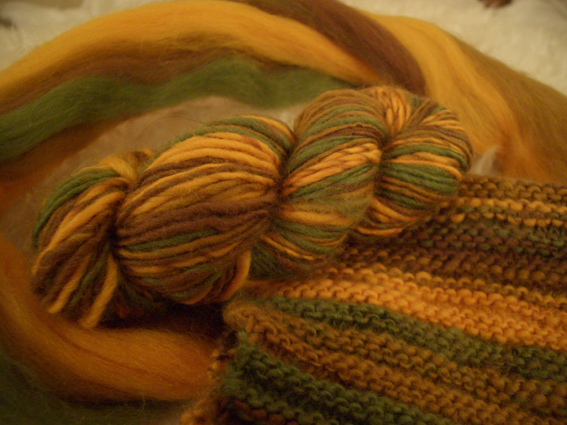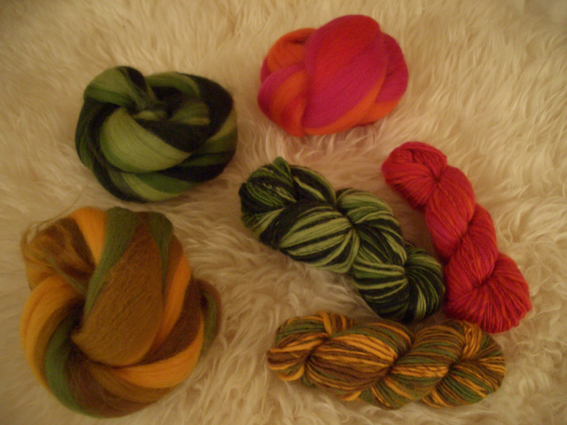 Tab's handmade rainbow and single dye Merino wool dreads.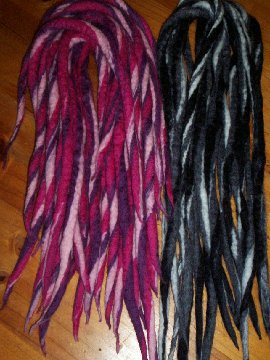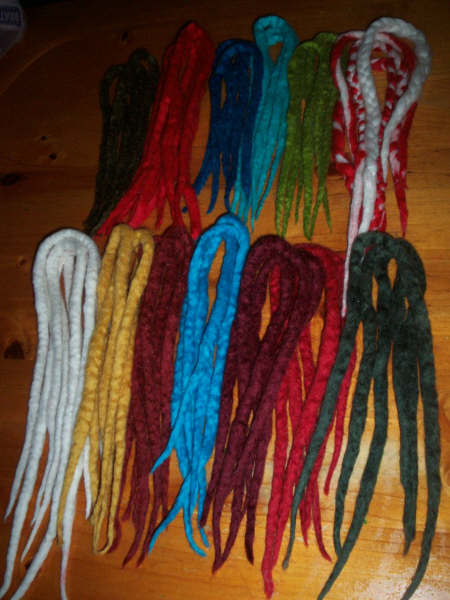 More dreads made by Emeline: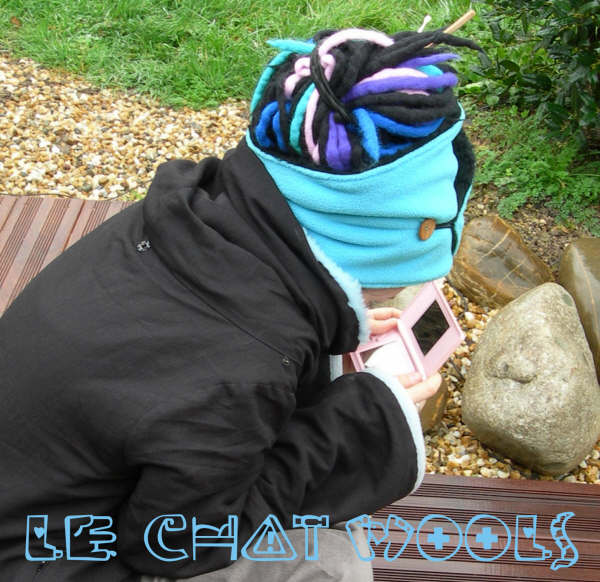 Mandy's handknitted & hand dyed Alpaca cobweb lace shawl: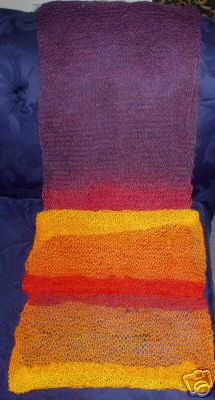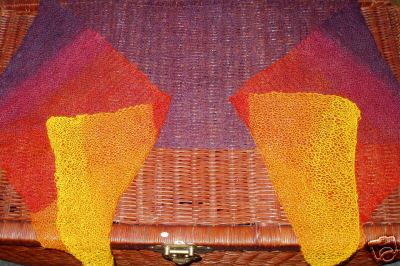 Marie's handmade Merino wool dreads & hairfalls: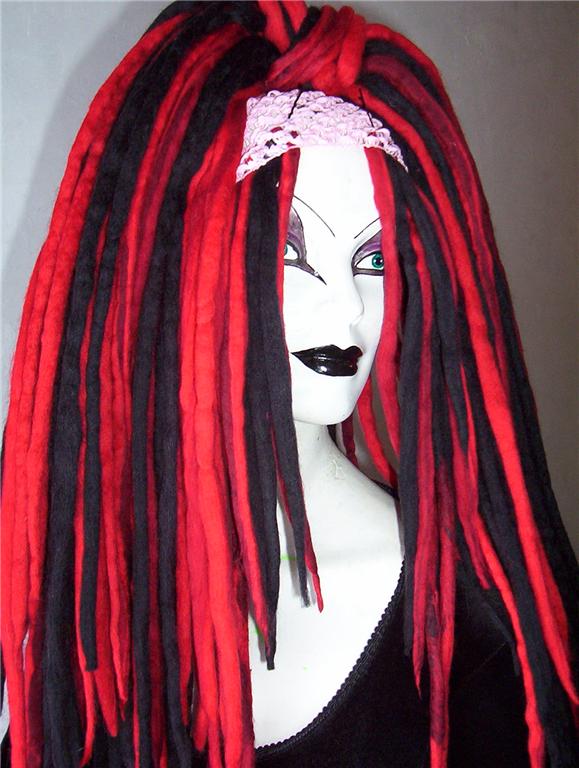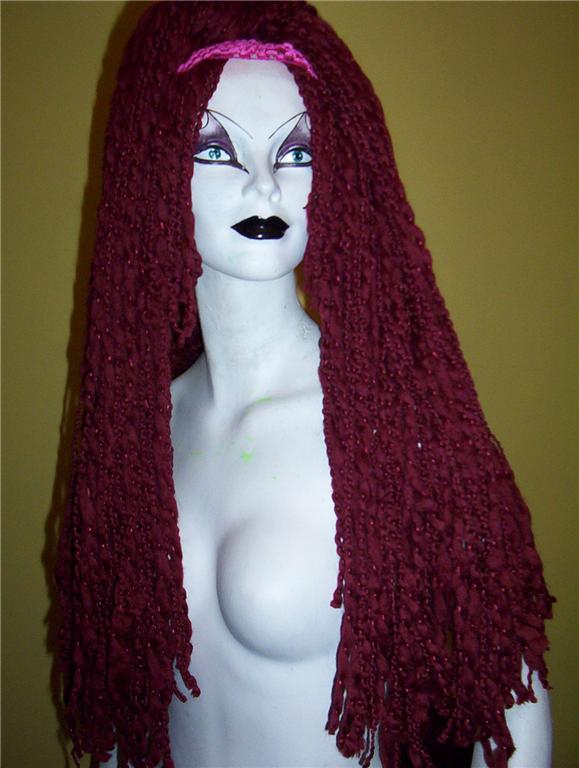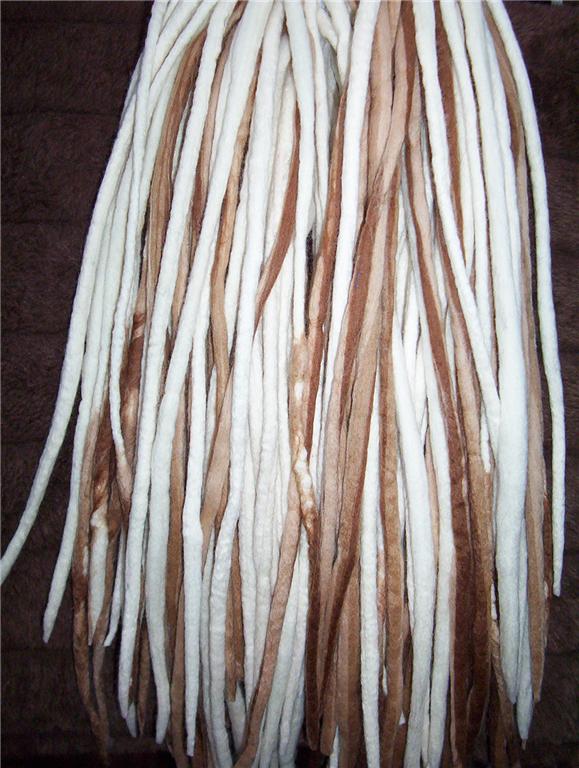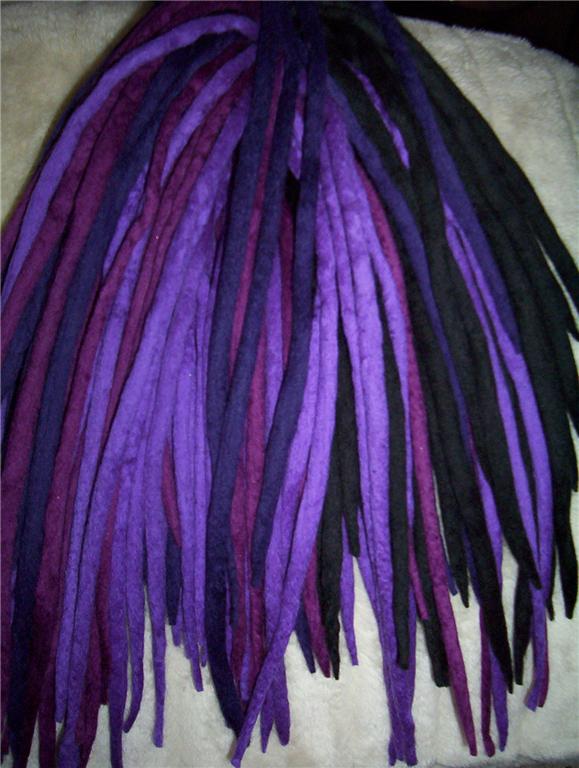 Michelle's handfelted little beauties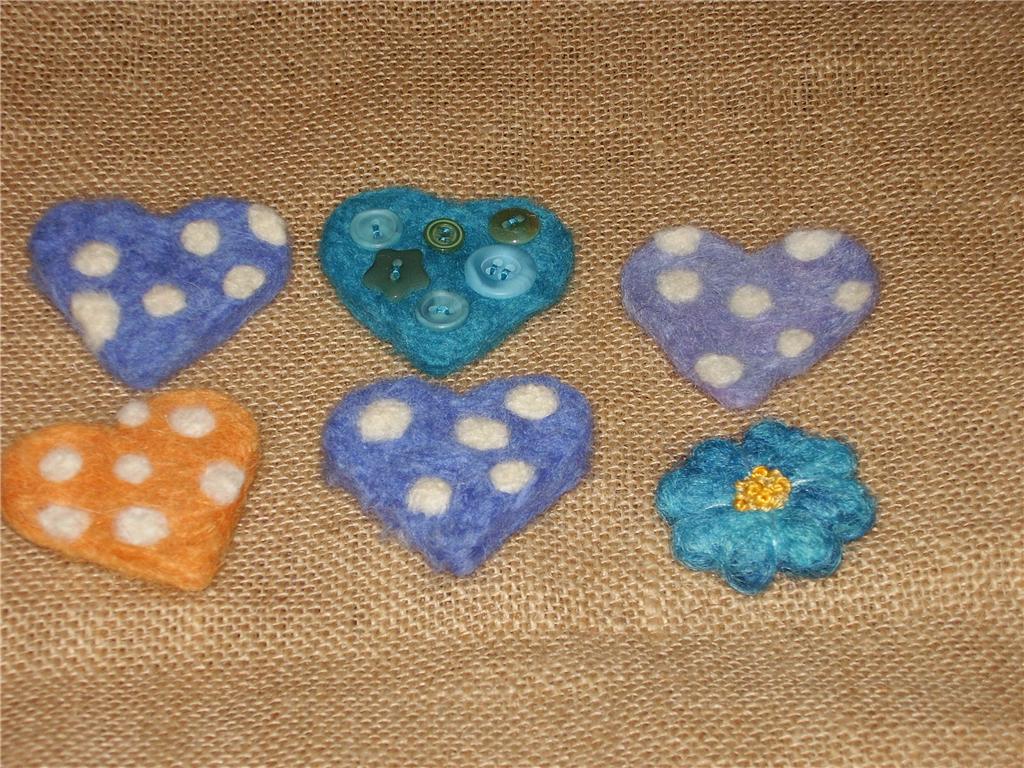 these designs come with a pin in the back so they can be attached to clothes, bags, hats etc.
Marie Ch.'s handmade dreads: