Welcome To K4TES P14TES ebay Shop
For any help with purchasing any registration please contact Andy on 07800 811646. Happy to assist in any way.
All our registrations are priced including VAT and the £80 DVLA assignment fee. So no hidden fees unlike some!
K4TES P14TES are proud to be a recognised Cherished Numbers Dealer and reseller of DVLA registrations. We are also a member of the Cherished Numbers Guild and we therefore adhere to a strict code of conduct. You can buy with 100% confidence and the peace of mind that you will be treated professionally and in an honest and fair manner in all of our dealings.
See our 100% ebay feedback. We have over 10 years of buying and selling Private Registrations.
Payment by Paypal or bank transfer welcome. Finance options also available on request.
All our registration are advertised elsewhere so please check availability. We reserve the right to cancel a transaction if the number has already sold before we have had chance to remove the listing from ebay. Thanks. Andy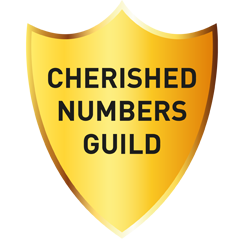 DVLA is a registered trade mark of the Driver & Vehicle Licensing Agency. K4TES P14TES is not affiliated to the DVLA or DVLA Personalised Registrations. K4TES P14TES is a recognised reseller of DVLA registrations.