ORDER DETAILS
You will receive an order summary by Email once your order is placed on our system. The summary will list all items purchased and the delivery option you have selected. All prices shown on this email are including VAT at the current UK rate, and this email is NOT a VAT invoice. Your VAT invoice is available from the "My Account" section of the Blue Aran website. We make all possible efforts to ensure that all details on our website are correct, but in the event of an error in price, stock level or description of an item after you have placed an order we will contact you as soon as possible to let you know. If there is a major error in the listing we will endeavour to correct it as soon as possible and offer the customer the best solution, but we do reserve the right to cancel transactions if there are errors.

VAT INVOICES
We are VAT registered in the UK and all prices advertised are inclusive of UK VAT at the present rate (20% as of 1st March 2012). If you require a VAT invoice, please message us through the eBay message system, and include a full email address, or email 'sales@bluearan.co.uk' and we can send a PDF invoice. We do not routinely send out paper invoices.
All our VAT invoices are generated automatically when an order is placed and we are unable to alter the address details once the invoice is generated.
We are not able to provide zero-rated sales for intra-EU export through eBay even to companies with full VAT Registration in other EU countries.

CANCELLATION OF ORDER
We do not offer a try before you buy service, but the Distance Selling Regulations do allow customer to examine goods "as they would in a shop" and return them within 7 days of receipt if they would like to cancel. If you wish to cancel your order, please contact us through the eBay messaging system stating your order number and billing postcode, and we will issue you with a return number to send the items back to us. All goods should be returned with intact packaging and should be unused and undamaged. Unfortunately we are unable to offer cancellation on software if the seal has been damaged. All goods remain the responsibility of the customer until they are returned to us. We cannot accept responsibility for items returned without a returns number so please contact us before sending anything.

DAMAGED OR INCORRECT ITEMS
If you receive an item and it is damaged or faulty please let us know as soon as possible. If it appears that the item has been damaged in transit, please let us know within 24 hours of receipt so we can raise this with the courier firm used to transport the goods. If the item is reported to us as faulty within 14 days of you receiving it then we will treat the item as Dead on Arrival and will arrange for the return of the faulty item and then ship out a replacement. If the item develops a fault within 6 months of purchase then we will arrange to have the item collected, or will supply you with a return postage label to send the item back to us. We will then assess the item and repair or replace it as suitable. On occasion we do have to send items back to the manufacturer for them to assess the item, and this may take longer, but we will always endeavour to keep you up to date with progress of the item. Items that develop a fault after 6 months, but under 12 months will need to be returned to us at the buyers cost for assessment under warranty. We cannot accept responsibility for items returned without a returns number so please contact us before sending anything.
If you receive an item and it is incorrect, or there is a shortage please let us know as soon as possible. We make all efforts to ensure that shipped goods and quantities are correct, but unfortunately errors may happen. If you receive incorrect goods we will arrange to have them collected and get the correct items out to you. Incorrectly shipped goods remain the property of Blue Aran Ltd and do not constitute unsolicited goods.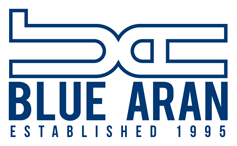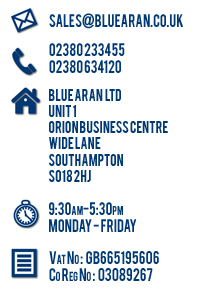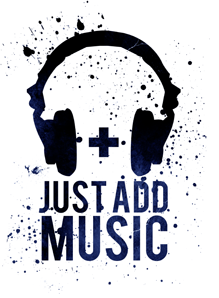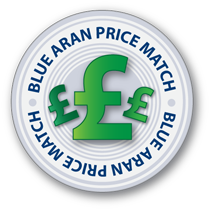 We aim to offer the best prices online, if you find the product you are looking for sale cheaper and in stock with a UK dealer, let us know and we'll try to match or beat the price.