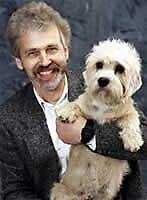 Welcome to "Canine Art Connections Dog Prints, Dog Books and Dog Collectables at eBay"
From my existing online gallery, "Canine Art Connections at eBay" gives me the opportunity to show you even more of my available dog art, dog books and dog collectables all specially chosen by me as good examples of their type. From terriers to gundogs, from hounds to toy dogs, all dog breeds will be represented on this site from time to time.

I will always help you if I can but I am unable to undertake valuations online. Everything else might be possible!
Paul K