Where do you deliver?
Whether it's your home, your workplace or another location, your order can be delivered to any UK address. (Please note we cannot deliver to
PO boxes or overseas addresses.
Are there any UK addresses where delivery might take longer?
Yes, there are certain areas, such as Scottish Highlands & Islands,offshore locations and Northern Ireland where delivery may take up to 14 days.
Do you deliver to BFPO addresses?
Yes we offer a delivery service to all BFPO addresses. For weight limitations and mail prohibitions please visit the BFPO website
www.bfpo.mod.uk
How soon after I order do you send my goods?
We despatch all orders the next working day after cleared payment is received. (except between 23rd December and 2nd January). Delivery time
varies depending on the service used (see details below). If you pay by cheque your item will be despatched 7 days after receipt of cheque.
Can I track my order?
to track your order for you.
The product has arrived faulty / damaged / incorrect item, what should I do?
efficiently for you. You may be asked to return the item to us and/or provide photographic evidence of the damage.
Delivery Charges Explained
As a VAT registered business we are forced by the government to charge VAT on top of the actual postage cost. This adds 17.5% to the
actual cost shown on the stamp, so please bear this in mind when looking at how much we charge compared to the stamp on the parcel.
If you buy stamps from the post office they are zero rated for VAT, however if a VAT registered business "re-sells" the postage as part
of a mail order service they must charge VAT.
We use the following to calculate the delivery costs:
Items weighing up to 2kg
- sent by 2nd Class Post or parcel Post - charged at cost of stamp plus a £1 picking and packing fee (This covers the
envelope & packing materials used).
Items weighing over 2kg - sent by Parcel Force - charged at cost plus a £1 picking and packing fee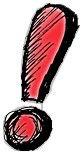 IMPORTANT
-

if you live in an area which involves over water travel (ie Northern Ireland / any Islands), or Northern Scotland
and your item weighs over 2kg there will be a surcharge to pay as our carriers only deliver to mainland England, Scotland or Wales –
Our P&P costs include delivery charges, v.a.t. packaging and handling fees, not just the cost of the postage stamp! To avoid any
disappointment please do not buy any of our items if you feel at all unhappy about the way we calculate P&P. Buying an item constitutes
your acceptance of these charges.

We use Royal Mail & Parcel Force for our deliveries

Royal Mail deliveries by 2nd class post can take up to 10 days from date of order, even though we always despatch the next working day
after your
payment is received. If an item is too bulky to fit through your letterbox a card will be left detailing where and when your parcel can be collected from.
This will normally be either your local Post Office if they have a collection facility, or your local sorting office. If you are collecting from a sorting office
or Post Office you will normally be required to show photo ID and take the postcard with you. You have 14 days to collect your parcel. If the parcel
is not collected within that time it will be returned to us and the original postage charge will become payable again if you require the item re-posting.
Refunds for items returned to us under these circumstances will have the postage cost deducted. If an item has not been delivered 14 days from the
posting date you will be required to fill out a "lost in post" form which may be used by Royal Mail to investigate service failures.
Parcel Force Deliveries:
We use Parcel Force next working day delivery service in most cases for items weighing over 2kg. A signature is required for deliveries using this
service. If no-one is available to sign for the goods a card will be left asking you to contact your local Parcel Force depot to arrange re-delivery at a
convenient time. If you do not contact them within 7 days, or Parcel Force have 2 failed delivery attempts the parcel will be returned to us and the
original postage charge will become payable again if you require the item re-posting.

Refunds for items returned to us under these circumstances
will have the postage cost deducted. We can use track and trace to identify where our parcel is should there be a delay in delivery.
Buying More Than One Item?:
If you are buying more than one item at the same time we always combine orders to save you postage. We charge an extra £1 P&P for each additional
item purchased. If you are buying more than one of the same item the eBay checkout will automatically calculate the reduced postage for you. If you
are buying two or more different items, we charge the highest P&P cost (heaviest item), then an extra £1 for each additional item. Please complete
your purchases and we will send you a combined invoice with the adjusted P&P charge. Please DO NOT pay for any part of your order until you have
received the adjusted invoice.