Welcome to American Techno Motor Oils.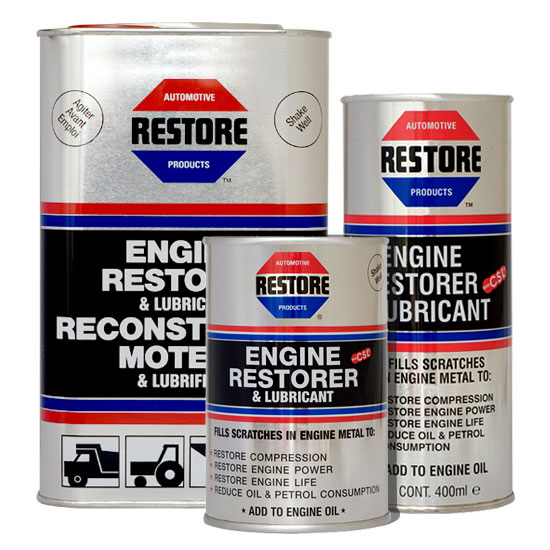 We are Ametech®, authorised UK distributors of RESTORE® products, including the best selling RESTORE Engine Restorer & Lubricant®, a remarkable engine treatment containing the proprietary formula CSL® which fills in scratches in reciprocating and rotating metal surfaces to reverse wear and improve performance.
RESTORE Engine Restorer & Lubricant®, known in the UK as Ametech® Engine Restore Oil, is a technical and metallurgical breakthrough, developed by an atomic physicist during the latter part of the 1970's and released onto the market in the USA in 1983. Since then it has sold over 150 million cans worldwide. We are proud to say that since 2003, Ametech® Engine Restore Oil has treated approximately 45,000 vehicles in the UK and saved £millions in repair and fuel costs for Britain's motorists.
Ametech® also supply a wide range of innovative oil additives, fuel additives, engine additives, and greases formulated to protect and restore the 'vital organs' in your motor - the engine, transmission, differentials, power steering, fuel supply and cooling system.
Ametech® engine products are formulated to solve a multitude of engine problems caused by engine wear, such as burning oil leading to high oil consumption, blue smoke and high emissions, noisy engines, low compression, reduction in torque and engine power, rough running, bad starting, sluggish acceleration and poor fuel economy. Our best selling engine product - Ametech Engine Restorer & Lubricant® - is a leader in this field. Both RESTORE Engine Restorer® and our MT-10 Metal Treatment® Transmission oil additives are truly remarkable products, unrivalled in the oil additives sector of the motoring industry.
We hope you will find answers to any questions you have about RESTORE in our listings and in our AMETECH ENGINE RESTORE OIL FAQS page, but if not, please contact us through the ebay messaging service or email sales@ametech.co.uk and we will do our best to help you with your enquiry.
Please visit and like us at our Facebook Page!