FAQ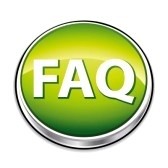 HAVE YOU SENT THIS ITEM?
PLEASE CHECK YOUR WON ITEMS. IF IT HAS BEEN MARKED DISPATCHED THEN IT HAS BEEN DISPATCHED.
HOW MANY PANELS IS THIS MADE UP OF?
EACH POSTER IS DIFFERENT AND MADE UP OF A DIFFERENT NUMBER OF PANELS SO PLEASE SEE THE LISTING AS IT TELLS YOU UNDERNEATH THE IMAGE.
HOW DO YOU MOUNT THESE?
PLEASE SEE 'ABOUT OUR POSTERS' TAB AT THE TOP TO SEE THE BEST WAYS TO MOUNT THESE.
IS IT MADE OF ONE PIECE OF PAPER?
NO THESE ARE MADE UP OF A3 SIZED SECTIONS.
CAN YOU MAKE IT IN ONE PIECE?
WE CANNOT DO THESE IN ONE PIECE AT THE PRESENT TIME.
WHAT ARE THE POSTERS MADE OF?
POSTERS ARE MADE OF 250GMS GLOSSY THIN CARD.
DO YOU SHIP TO MY COUNTRY?
WE SHIP WORLDWIDE.
DO YOU COMBINE SHIPPING?
YES, IF YOU BUY 3 POSTERS YOU WILL GET FREE POSTAGE. (SPECIAL OFFER)
DO YOU DO CUSTOM PRINTS?
WE DON'T DO CUSTOM PRINTS.
HOW LONG FOR DELIVERY?
PLEASE CHECK 'SHIPPING' AT THE TOP OF THIS PAGE TO SEE DELIVERY TIMES
HOW MUCH FOR DELIVERY?
PLEASE CHECK THE LISTING AT THE BOTTOM OF THE PAGE TO SEE DELIVERY CHARGE.